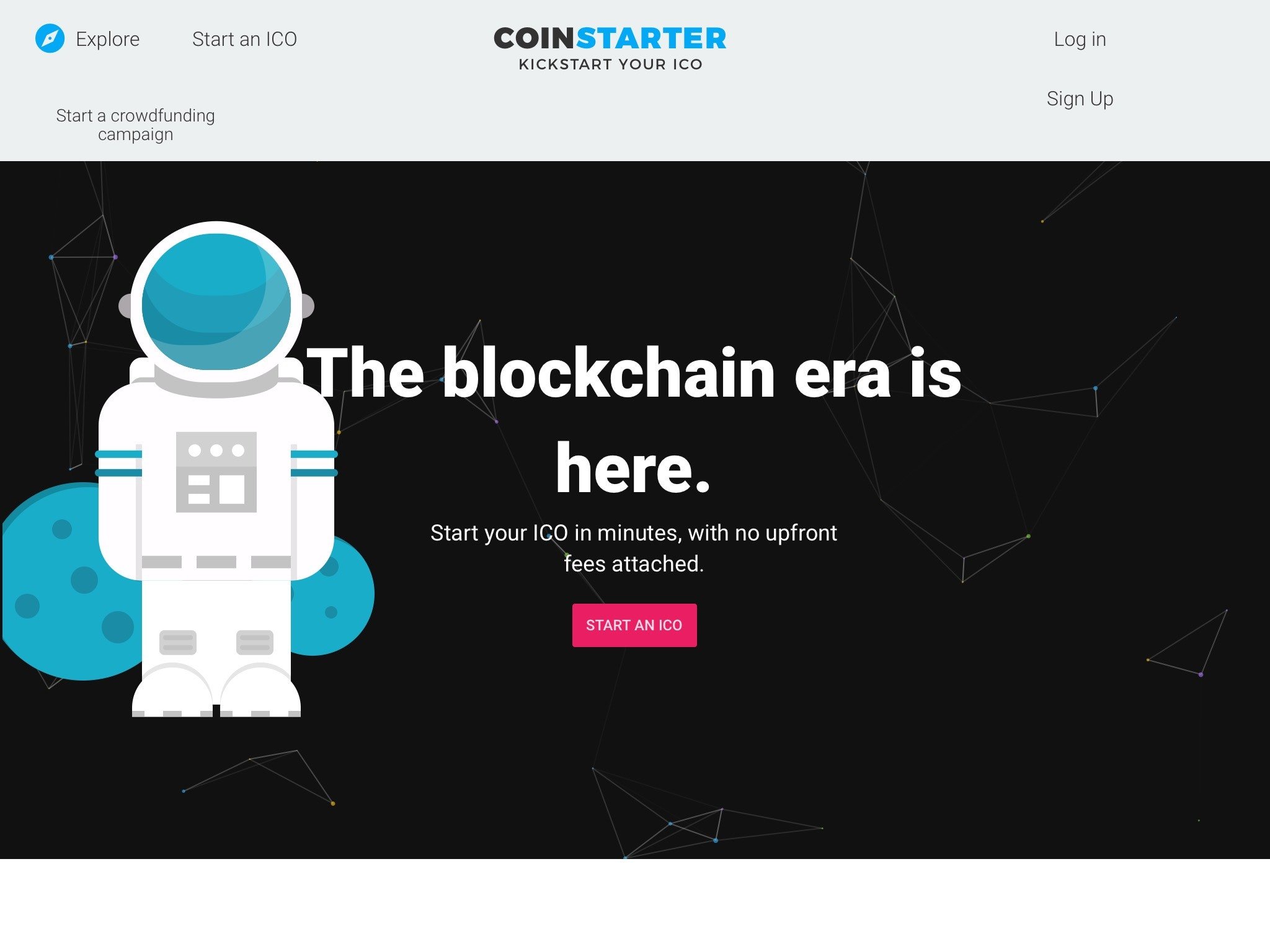 Everyone knows kickstarter and indiegogo. They are the pioneers of crowdfunding that has moved many prototypes and ideas into working and thriving products and startups. Unfortunately these platforms are limited to certain countries and payment systems. If you don't have credit cards, goodluck getting your first pebble watch.
Such problem shouldn't be an issue at all in the blockchain era. That's where Coinstarter comes in.
The premise of this startup is basically the same with kickstarter, the difference is that instead of using fiat money, you can purchase their coinstarter token with bitcoin and then invest in the projects you like. Think of it like a non-technical user friendly ICO.
Now this Coinstarter is still on beta. But surprisingly they already have working product that runs extremely well.
They even release their token for free for early adopters. All you got to do is sign up here :
just put your email, log in and you'll get 10 Coins from them. Which is worth around $50 since they also sell their token for 1 BTC for 800 tokens.
Let me know if you encounter any problem with the sign up on the comment section below.