Order of the contrary - the beauty of fractal math #20
a fractal render from my "killuminati series" parameter set, made of white noise selforganizing in 3d space under simple rules. All concrete structures are made out of billions of tiny black&white cubes arranged like 3 dimensional checkerboard.
Order of the contrary
full picture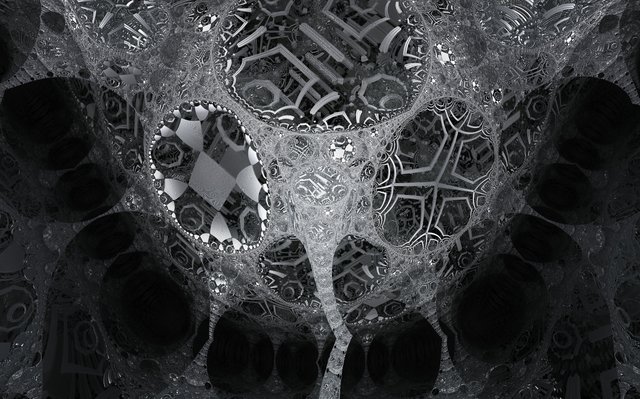 It is like a sphere made of order-bubbles bringing harmony to different possibilities of order, different iteration solutions, a fractal ying yang scenario. As in nature nothing is perfect, like here in the picture on the buttom a tiny rotational noise starts breaking up the traverses connecting the spheres into an endless network. Chaos will hit this structure soon, leaving nothing but noise, but also starting a new arrangement of a new order.
detail 1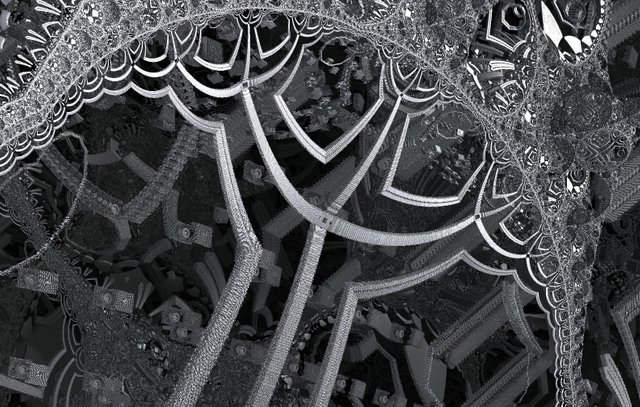 detail 2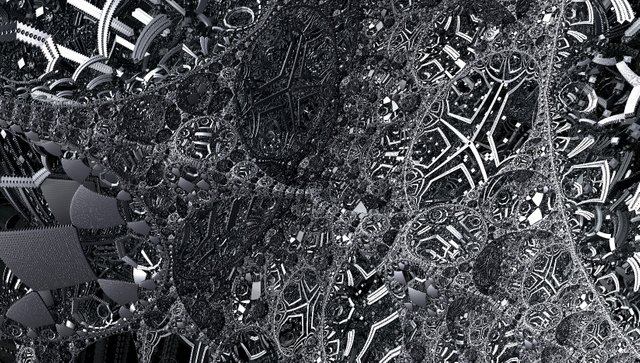 3D Black and white checkerboard pattern used as a blueprint in fractal selforganisation
detail 3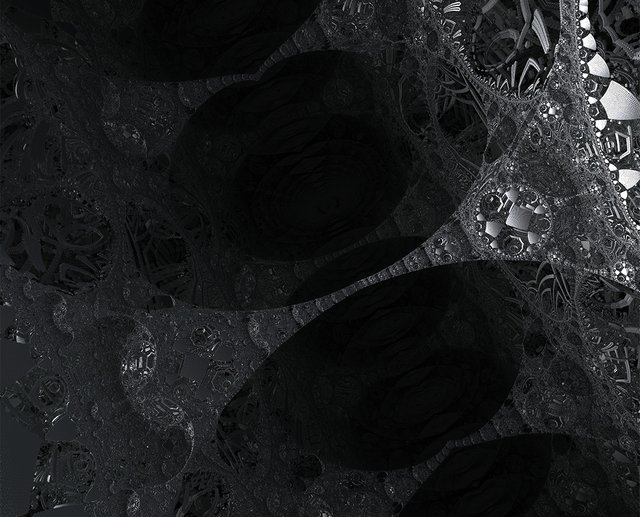 100% original work by @elgeko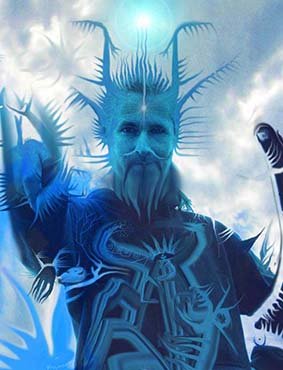 IF YOU LIKE IT