BONJOUR j' ai 28 ans je viens de sortire de prison il y a 1 semaine et ca fait du bien ! dailleur je vais y retourné tres bientot pour une durée indeterminé ! un amie a vue mes dessin et ma conseiller ce cite pour me faire connaitre et peut etre gagné de l argent .. car j en est besoin actuelement donc me voila sur steemit pour partager ma passion du dessin et des tattoo car je suis un tatoueur amateur ....
dailleur si vous voulez un tatouage contactez moi je vous le ferais avec plaisir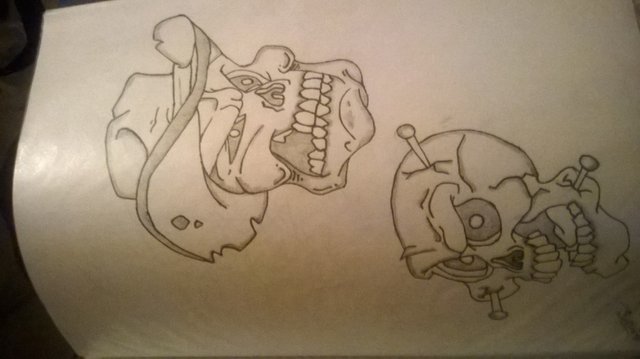 TU VOIE CELUI LA TEN FAIT UN SUR CHAQUE FESSE POUR QUI SE REGARDE DANS LES YEUX
BOGOS NON?
HELLO I'm 28 years old I come out of prison 1 week ago and it feels good! Dailleur I will go back very soon for an indefinite period! a friend saw my drawing and my advisor this quote to let me know and can be made money .. because I am currently needed so here I am on steemit to share my passion for drawing and tattoo because I am an amateur tattooist ....
better if you want a tattoo contact me I would do it with pleasure
Привет. Мне 28 лет. Я вышел из тюрьмы 1 неделю назад, и мне хорошо! Dailleur Я скоро вернусь на неопределенный срок! друг видел мой рисунок и мой советник эту цитату, чтобы сообщить мне и можно заработать деньги .. потому что я в настоящее время нужен, поэтому я нахожусь на steemit, чтобы поделиться своей страстью к рисованию и татуировке, потому что я любительский татуировщик ....
лучше, если вы хотите, чтобы татуировка меня сослала, я бы сделал это с удовольствием
你好我28岁,一个星期前出狱,感觉很好! Dailleur我很快就会回到无限期! 一位朋友看到我的图画和我的顾问这句话让我知道,可以赚钱..因为我目前需要,所以在这里,我不得不分享我对绘画和纹身的热情,因为我是一个业余的纹身师....
如果你想要一个纹身与我联系,我会更乐意去做