FPV- From Quadcopters to Flying Wings -Surf Rider Blog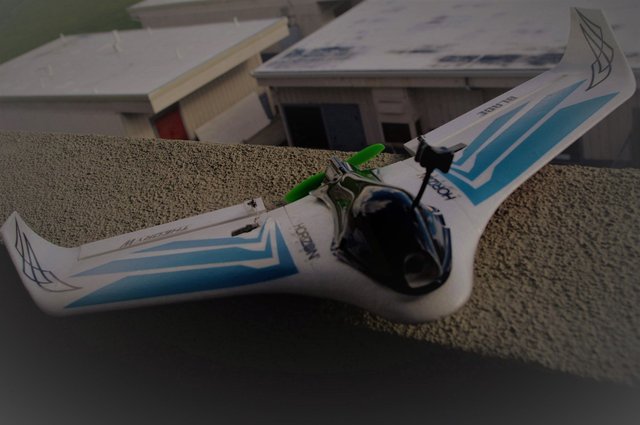 I recently made the jump from the common quadcopter type of drone flight to experiments with a flying wing. For those that do not fly drones, the differences may appear subtle and so I will explain why this is a big jump. First off, wings are fast, as in non-stop fast. All the time fast. "Where did the field go" fast. They require attention to the next three moves. They require space and good reflexes. They require a little planning ahead.
Wings cannot hover. The ability to stop and think about your next move makes life easier. Quadcopters can stop and drop straight down. Quads are much more maneuverable. Wings turn like a school bus pulling a trailer.
The hardest part about learning wings is the launch. The Blade Theory W took the worries out of launching with its stabilization modes. My first attempt at flying wings was an absolute failure because of launch characteristics of my first wing. Launches were very easy with the Theory W.
My experience with hang gliding really made landing the wing a breeze. I could see were this might pose a challenge to most quadcopter pilots. You really don't have to think about glide slopes or stalling on final approach in a quadcopter. Again, this is an area where wings require more planning and attention.
The learning curve is made possible by the durability of the foam wings. None of my landings were beautiful. You cannot tell from looking at the wing how bad the landings were.
If the weather cooperates, I plan on taking the wing back to the beach to fly the waves. Wings get much better flight times and provide much better range for long distance flights.
The quads certainly are giving me smoother footage.