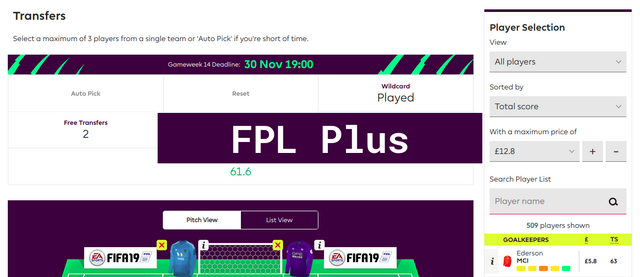 https://github.com/amosbastian/fpl-plus
FPL Plus is a browser extension for the website https://fantasy.premierleague.com/. It is nearing a version that I'm happy with and so I will be uploading it to the Chrome web store (and the add-ons page for Firefox etc.). Before I do this I will of course need a logo!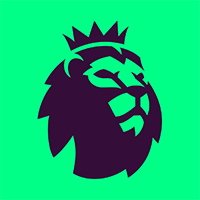 It's related to the Fantasy Premier League you should (or can) take inspiration from the above logo. Another thing to keep in mind is that since it's a browser extension it will be mostly seen as a small icon in the top right of someone's browser. Because of this it should obviously work well when small, while still being recognisable. I don't really have any specific wishes for what it should look like, but I will include some specifications below.
Specifications
Icons should generally be provided in PNG and SVG format. They can, however, be in any format supported by WebKit, including BMP, GIF, ICO, and JPEG.
Although the below information is for app icons it could be still be useful for this task request:
You must provide a 128x128-pixel app icon image with the following requirements:

The actual icon size should be 96x96 (for square icons); an additional 16 pixels per side should be transparent padding, adding up to 128x128 total image size. For details, see Icon size.
The image must be in PNG format.
The image should work well on both light and dark backgrounds.

When you design the icon, keep the following advice in mind:

Don't put an edge around the 128x128 image; the UI might add edges.
If your icon is mostly dark, consider adding a subtle white outer glow so it'll look good against dark backgrounds.
Avoid large drop shadows; the UI might add shadows. It's OK to use small shadows for contrast.
If you have a bevel at the bottom of your icon, we recommend 4 pixels of depth.
Make the icon face the viewer, rather than having built-in perspective.
For more information about the icon size and the perspective I refer to the sections on this page (the source for the above information).
I would like the logo to be further provided in the following sizes (px):
16x16 <--- toolbar icon
32x32 <--- HiDPI/Retina
48x48 <--- management icon
96x96 <--- HiDPI/Retina
128x128 <--- main app icon
256x256 <--- same as 128x128
---
Deadline is a week from when this task request (if it) is accepted. You can contact me either on Discord (Amos#4622), GitHub or here.
---
Update
@podanrj sent me a logo on Discord, and I've decided that of the two logos submitted his is the best and will be used as the logo for FPL Plus.