I give you Odontocyclops.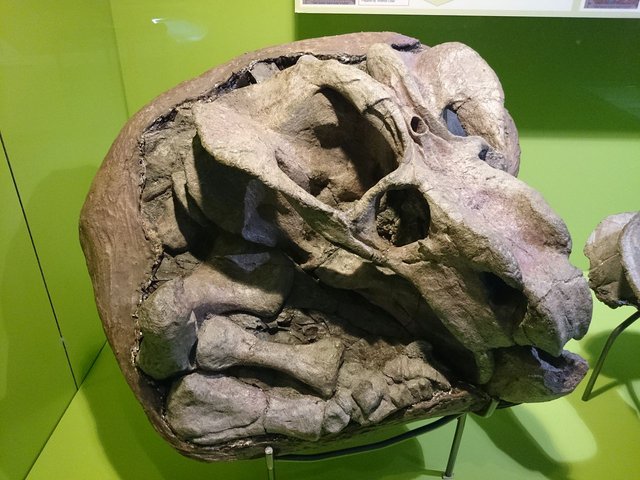 By Nkansahrexford , CC BY 3.0, Link
The hole in the middle of old Cyclops's head is the pineal eye.
Monitor lizards, Komodo dragons and some iguanas still have a pineal eye.
It's like a regular eye, the difference is it is covered by a thick scale and can only sense light.
It is used to track the length of the day and therefore manage fluctuations in circadian and other rhythms of cold blooded reptiles.
Mammals lost theirs when they went warm blooded and temperature management was no longer so much of an issue.
We still have a vestigial bundle of neurons in the brain called the pineal gland. A throw back to pre-dinosaur days when mammals split from reptiles and went warm blooded.