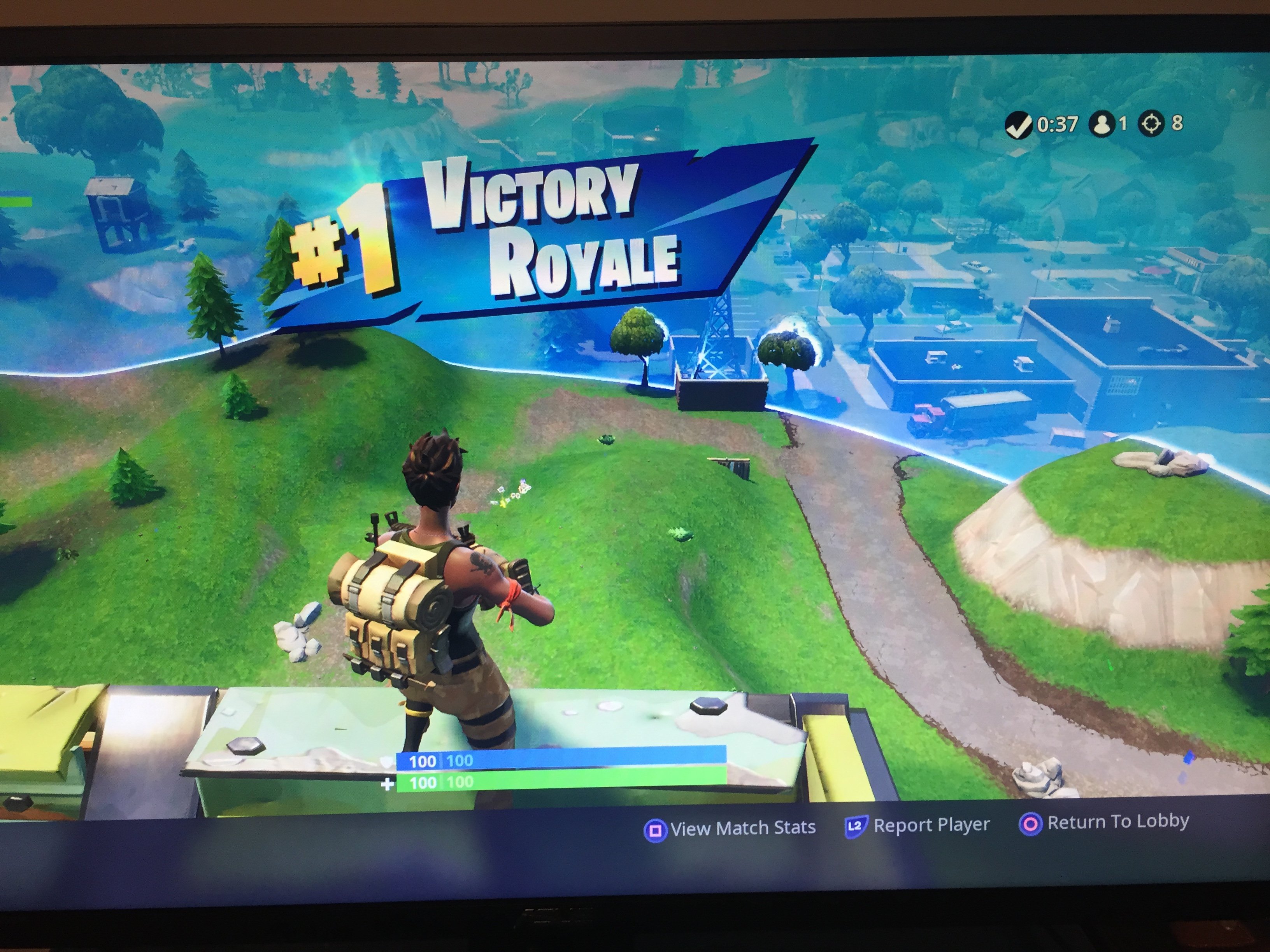 2 Down…
---
Another win last Friday! Was focusing on rotations and BOOM, found myself at top 3. Blasted my 7th with an RPG followed up with AR fire and the last one was an easy pick off from superior high ground. 8-kill win personal record. Got a number of top 5 situations over the weekend but got tunnel vision and picked up some valuable lesson.
I've been moving towards shorter but more consistent sessions for practicing my play, so instead of cramming several hours on the weekend, making time for an hour or so each day. Now that I'm feeling more comfortable on my landings, general build-fights, more nuanced dos and don'ts, I'm going to focus this week on an 'unexciting' component of play.
Before I get into it, I want to highlight Gronky's recent video for the inspiration. He's a competitive console player and his breakdown is what motivated this post a week's outlook.
The Basics
---
Just like how NBA players practice layups and passing ad nauseam and how MLB teammates do hundreds of practice throws between innings, improving competitively at a game that requires in-play action and reaction requires nose to the grindstone practice. These are the fundamentals, the core components that elevate the general state of your play. The equivalent to passing, shooting, and dribbling in Fortnite are the following -
Smooth and consistent building
Half of Fortnite is spent getting first shots off. The other half is building in reaction to fire. Both require immediate and smooth building that needs to come second nature and doesn't frantically disrupt the flow of your play. This is the 'dribbling' of effective Fortnite play and comes with concentrated practice and overall experience. Simple things like double ramp-walling, shoot/build-floor combo, and wall-wall-ramp upon being shot are just simple techniques needed to keep up smooth and consistent results.
Building applies to rushing, defending, and build-shooting. Each of these are core components of play.
Good positioning
This is a lot more nuanced and can extrapolate to one or two dozen mini-tips. In general, you never want to be on even ground and face-to-face with an enemy, even with good load outs and high health. You never want to be predictable and you always want to keep a bit of an edge when in a battle. Here's a list of compiled tips.
Peek from the right side. Whether rounding a corner or shooting from the side of a ramp, do it from the right side. Less exposure, more visibility.

Never peek from the same spot twice. Giving away position even once allows the opponent to prepare for the next peek, risking headshots on the next opportunity. Shoot, build around. Shoot, build up. Always reposition and keep the enemy guessing.

Using the environment. Line of sight using natural cover is key to gaining ground and forcing repositioning by the enemy.
Keep focused, use every. moment
Farm, scout, gather, listen. Don't let moments idle by and use downtime to prepare for the next battle. This includes keeping tabs on enemy locations later game and rechecking inventory. Fortnite is all about micro advantages.
---
That's all for this week! Hopefully I can keep raking in the kills and higher KD. Til next week, Steem on!