Sometimes you come across very cool movies.
You often do not mind, but to drive a Formula 1 race, many more things happen in the background than the eye sees.
One of those things is getting the car in top condition for every race. Of course, a racing car gets a lot to endure during the race. And all damage incurred must of course be repaired before the next race. In any case, the whole car, and in this case the nose of the car must be properly checked for breakages and other damage.
They all do this at the factory in England. So the nose has to be screwed from the car, packed and sent. In the factory, this nose is carefully checked, repaired, and re-made as new. Then they send this nose again to the next race track where the mechanics can reassemble it on the car, to race again for the victory.
Insane to get a look behind the scenes in this way.

source: youtube, Redbull racing channel
---
Fellow Steemians, have the best day!
Life is for living, so live it! - @s3rg3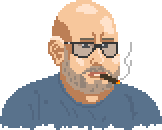 ---
I am a witness with our developer group @blockbrothers for the Steem blockchain.
If you want to support us we would appreciate your vote:

Or set us as proxy and let us vote for you:

---
We build Steemify, a notification app for your Steemit account for iOS.
Get it Here: