Bitcoin-Forks - latest overview - forking dates, block heights, distribution ratios, official homepages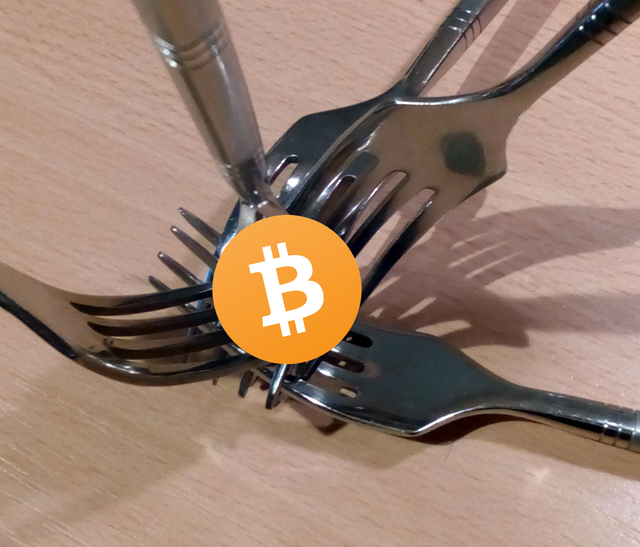 All you need to know about the recent and upcoming Bitcoin hard forks. 
Some love them and regard them as free money and dividends. Some hate them and fear that they will harm the cryptocurrency ecosystem in the long run. And some do not even care as most of them will be probably worthless. 
The present article will provide an overview of all the current and upcoming Bitcoin hardforks that have created / will create a snapshot of the existing Bitcoin blockchain and thus will also replicate Bitcoin holdings according to a certain distribution ratio in the new chain. 
To have access to the new coins, you typically need to have access to the private key (holding your Bitcoins in a paper wallet, software wallet or a hardware wallet - but not on an exchange). In some cases, the exchanges have credited their users with new coins (e.g. Binance), but this was not done consistently for all coins so far. So better be safe and know your private keys. 
In the following table, you will find the main information about the hard forks (name, abbreviation, forking date, block height of fork, distribution ratio). Furthermore, I will provide you with the official homepages where you can read up on the specifics. I have compiled the table to the best of my knowledge and belief. Please post if you find that something is not accurate.    
Name of fork

Abbr.

Forking date

Block height

Distribution ratio

Homepage

Bitcoin Cash

 

BCH

1 August 2017

478558

1:1

Bitcoin Clashic

 

BCHC / BCL

1 August 2017

478558

1:1

Bitcoin Gold

 

BTG

24 October 2017

491407

1:1

Bitcoin Diamond

 

BCD

24 November 2017

495866

1:10

UnitedBitcoin

 

UB

12 December 2017

498777

1:1

Bitcoin Hot

 

BTH

12 December 2017

498848

1:100

Super Bitcoin

 

SBTC

12 December 2017

498888

1:1

BitcoinX

 

BCX

12 December 2017

498888

1:10000

Oil Bitcoin

 

OBTC

12 December 2017

498888

1:1

Bitcoin World

 

BTW

19 December 2017

499777

1:10000

Lightning Bitcoin

 

LBTC

19 December 2017

499999

1:1

Bitcoin Stake

 

BTCS

19 December 2017

4999999

1:100

Bitcoin Faith

BTF

19 December 2017

500000

1:1

Bitcoin Top

 

BTT

26 December 2017

501118

1:1

Bitcoin God

 

GOD

27 December 2017

501225

1:1

Bitcoin File

BIFI

27 December 2017

501225

1:1000

Bitcoin SegWit2X 2.0

B2X

28 December 2017

501451

1:1

Quantum Bitcoin

 

QBTC

28 December 2017

N/A

1:1

Bitcoin Pizza

 

BPA

31 December 2017

501888

1:1

Bitcoin All

BTA

31 December 2017

501906

1:1

Bitcoin Cash Plus

 

BCP

14 January 2018

N/A

1:1

Bitcoin Smart

 

BCS

21 January 2018

505050

1:100

Bitcoin Interest

 

BCI

22 January 2018

505083

1:1

Bitcoin Ore

 

BCO

31 January 2018

N/A

1:1

Bitcoin Lite

BTCL

January 2018

N/A

1:1

Bitcoin Private

 

BTCP

January 2018

N/A

1:1

Bitcoin Atom

BCA

January 2018

N/A

1:1

Bitcoin Ti

BTI

3 February 2018

506666

1:1