Ethereum Hardfork 2019
During video conference the developers of Ethereum have reached an agreement regarding block number on which an updated Constantinople version will be activated, as Coin Desk informs. For hard fork activation, a 7,080,000 block was chosen. According to forecast suggested by Afri Sheldon, the block will be mined in between 14th to 18th January.
New upgrades with essential for activation code renewal will appear in the next releases PO.
Other than that, the head of Ethereum Foundation security department Martin Swende has outlined the fact that clients new version go-Ethereum will contain emergency switch trigger, which will delay the upgrade in case something goes wrong.
Initially planned for release the new more upgraded version of Constantinople will contain a row of changes and code optimisation. Specifically, these will include an 18 month delay so called the "bomb of difficulty" which contributes to modern upgrades which also can forecast the reduction in rewards for miners from 3 to 2 ETH for mined block.
Among the developers, a discussion also took place about introduction of "PorgPow"code which is set to resits ASIC miners. Despite of little progress made in this direction, the developers have not come to final opinion on whether they need to include this code to the newer versions of PO.
Among all the other topics the introduction of ethereum 1x has been planned to introduce for 2019. Few working groups have shared their achievements outlining the point that the decision is at the very early stages of development in this point in time.
Ethereum in anticipation of hard forks.
Investors are looking ahead with optimist in anticipation of fork. Many think that this i a positive sign of growth and evolution of the sphere. Hard fork often attracts attention of new investors and provoke discussions of further development of such perspective. The key role of crypto trade exchange will be in diversifying and represent objective facts to all investors and solve problems as the come along.
As many experts agree on the opinion that hard fork and the reduction of the reward will lead to growth in Ethereum price as the demand on cryptocurrency will remain stably high during the time when an offer has been reduced to 1/3.
As example of price growth, we can take as example situation with bitcoin in 2016 when an anticipated halving has happened and the reduction of reward from 25 bitcoins to 12.5
It has been quite entertaining to observe the behaviour of bitcoin rate before the event took place. Back then,on Friday the 8th of July - for some it was unexpected, for other quite foreseen - the price of crypto-currency has gone down and at some point event has dropped to $610.
The next morning however the bitcoin rates have got back to its previous value of $660, and managed to stay there stably for most part of the day. However, closer to the block 420 000 the price has gone down again, in a few minutes the value has dropped to $626 with small growth thereafter.
Shortly after the block of 420, 000 was found the price has gone up to $645.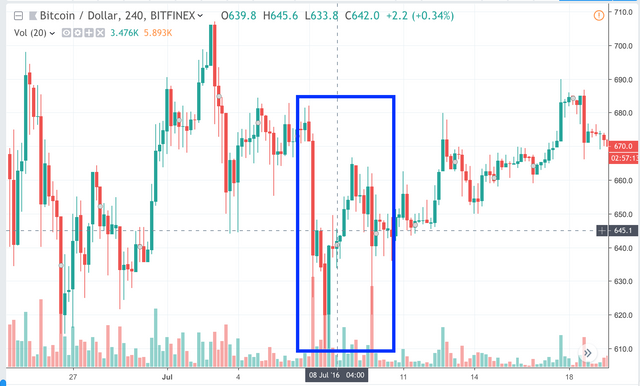 One more fascinating example can be used on Litecoin basis. Cryptocurrency ,which the media refers to "numerical silver" became expensive by 25% for the past 24 hours. Before hard fork. It's value has not rises more than $165 however after it has bypassed the important psychological mark of $200 dollars.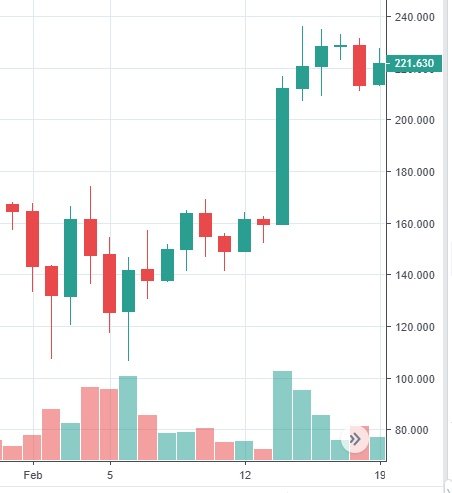 Thanks for reading!
https://bit4.sale team