Forex tips - EUR/USD 01/31/2018
Hello fellas!
How are you today?
I haven't posted forex tips soon, so today I decide to do this.
EUR/USD pair grab my attention because on the four-hour timeframe we can see a strong uptrend.
The price is pushing away from the line of support at the moment. In my opinion, this moment is appropriate to buy and hold. The price may reach 1.27 before pulling back.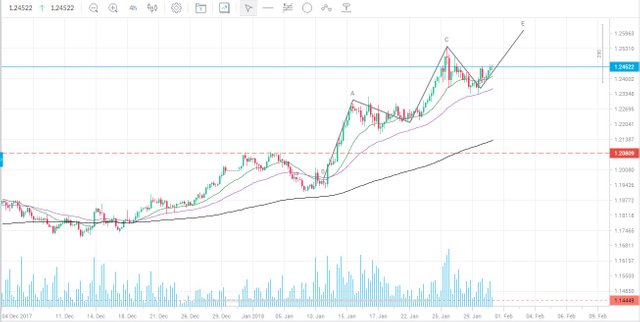 Don't forget to support me as upvote :) and resteem if you like this post.