Forex tips - AUD/USD 06/2/2018
Hi there!
As you can see in the picture below, today we'll discuss AUD/USD pair.
On the one day timeframe, we can see that the price has fallen after it touched the resistance level.Today the price is touching to support level (50MA). In my opinion, the price will go up again to the resistance level and after that, we'll seeing another big downtrend.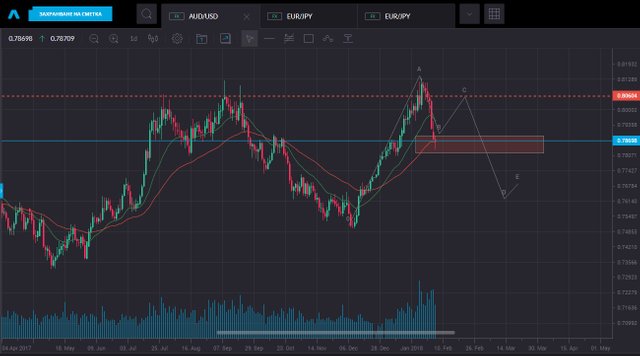 #forextips by @freetime.