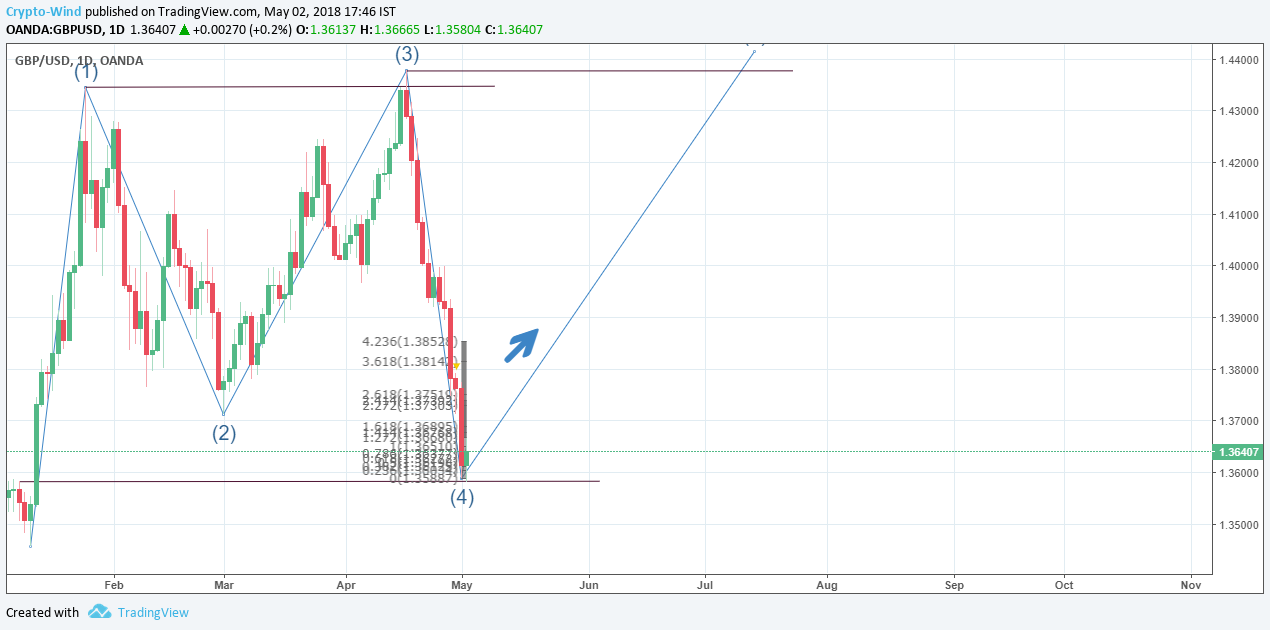 Currency Pair: GBP/USD
Time Frame: 1day
Price Forecasting: Max 1.37734.(for May,2nd)
Predict Direction: Long
Past week I had predicted GBP/USD would hit Min 1.37814~1.37293 (For 27th April) and it hit 1.37474.After that it became lower and hit 1.35886.Thus 4th wave has just accomplished.You can also find it in the chart here.So an upward trend is expected.Update will be available in the comment section if necessary.
Disclaimer: Everything written here is for entertainment purpose only and should not be taken as advice to invest your capital.Always Speak with a professional financial planner or advisor before making any investment decision.Never make a trade based on what you see here.Your capital is at risk in forex trading.
Find Me as Crypto-Wind Here!
You would like to read Although GBP Is Hitting Lower More Trading Opportunity Is Coming!