[Daily Forex Trading] Analyze Gold & Forex July 14
http://www.fxprimus.com/open-an-account?r=38793622&regulator=vu
http://www.fxprimus.com/vu-partners-overview?r=38793622&regulator=vu
Brief analysis of gold trends and some currency pairs on H4 time frame
XAU / USD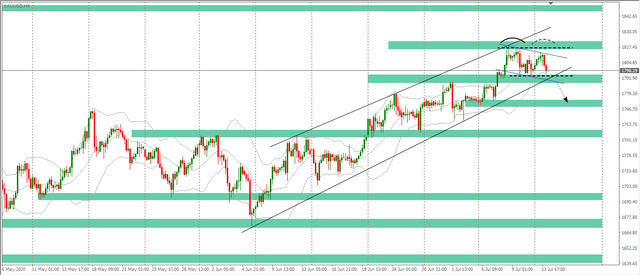 Continuously going up in the first half of the session but gold lost momentum at the end of the session and plummeted to 1800. Thereby creating a bearish signal on both daily and H4. Today we do not continue to buy, but will pay attention to the zone of 1795, this is a very sensitive price area that decides to break the up channel and confirm a double top pattern or continue the bullish flag pattern. In short, price action in this region will determine our reaction. You can consider short-term short when it is broken.
USD / JPY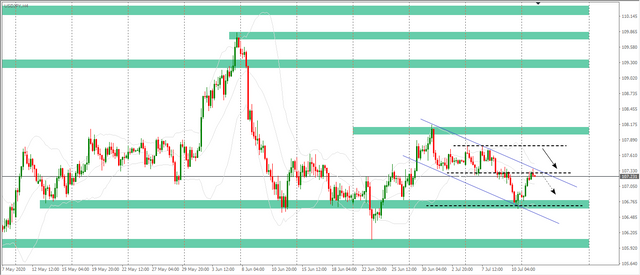 The first scenario happened, the price corrected to the MA20 and the upper boundary of the newly formed bearish channel. A signal of decline has also appeared but is quite weak, plus the momentum on the daily is quite good, so you should short exploration only in small volumes. In case the price keeps going up, it will likely approach the upper border of Bollinger bands daily, coinciding with the previous peak at 107.8. Note that we only trade in short-term at these price areas because the price has not escaped from the range.
EUR / USD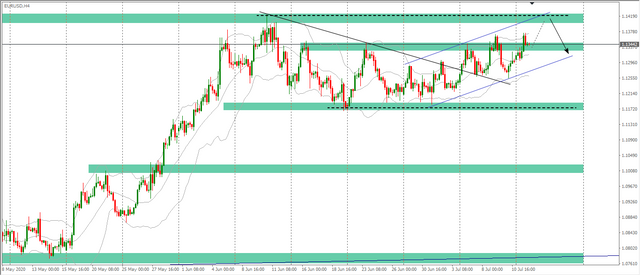 There are not many significant changes on EURUSD, the price is still in a large range, the most noticeable point is that the short-term uptrend channel is clearer and it is reinforcing our expectation of selling around the zone of 1,142, bro. I am patient, if the signal appears to decrease in the confluence can consider short.
GBP / USD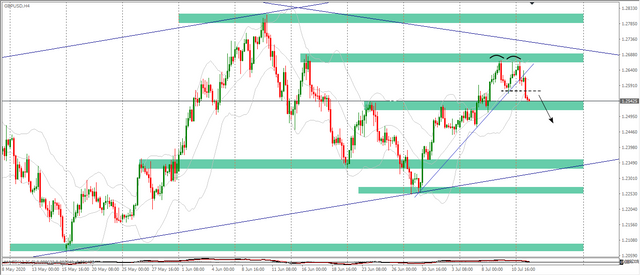 Price has not broken through the confluence zone 1,268 after 3 recent re-tests. At present, the bearish signals are very clear, especially on H4, we have a two-peak pattern, channel breakout, and 2 sets of bearish engulfing. Therefore, we can short from here, the main concern is that the price has not penetrated the support level of 1.25, so you should not enter the volume completely, waiting for additional positions when there is a possible signal of breaking the threshold. .
USD / CAD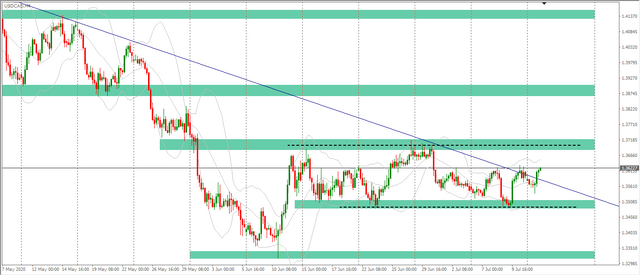 The price has not dropped sharply as expected but is recovering, showing signs of breaking the trend line. However, it is still unclear, we continue to maintain short probes, SL above the range. Only add position when range is broken down. These transactions are considered for the medium term.
AUD / USD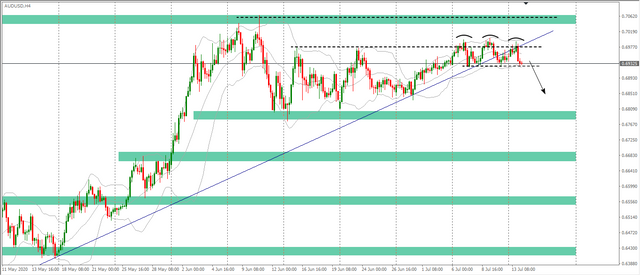 The price continues to accumulate in a narrow band but there has been an additional signal of support for our previous short probes. Pay attention to the 0.692 zone, this will be an additional trigger position when it is broken.