SPX Drops Another 11% Overnight, Touches Daily Support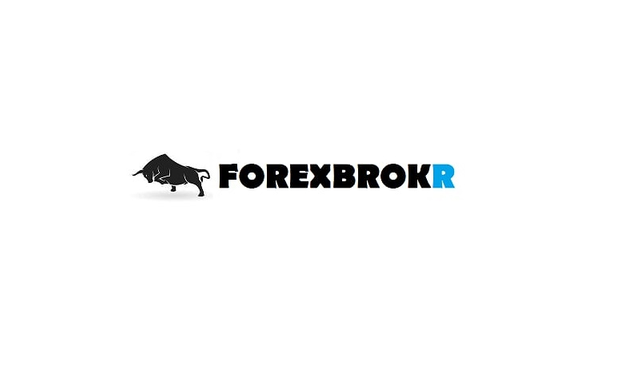 Direct from the desk of Dane Williams,
This is not your average forex broker blog.
---
US Stocks continue to be dumped and there's no bottom in sight.
Remember this from the last time we spoke about the SPX?
"Price goes straight through support and there looks like a lot of daylight to the next major level."
Well, that was even quicker than I expected.
SPX Daily: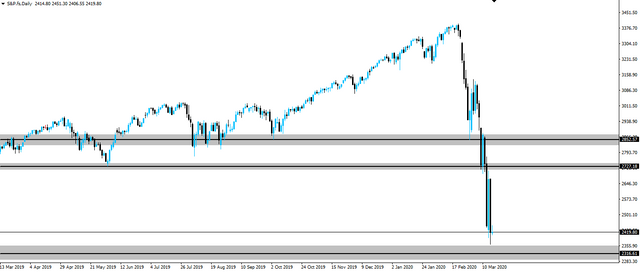 Less than three daily candles and we're already at the next higher time frame support zone.
Yesterday's session alone, was an 11% drop...
The fact we now have to go to a weekly chart to find support is really scary.
SPX Weekly: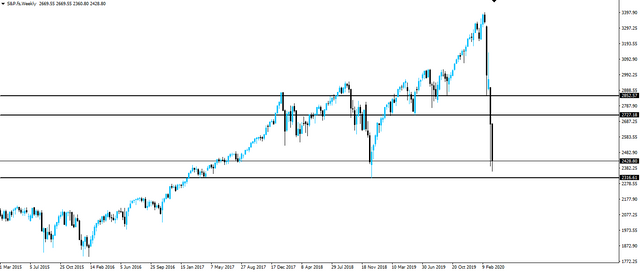 Remember, stimulus does nothing if people won't go outside to spend.
This is not the bottom.
Best of probabilities to you,
Dane.
---
Market Analyst and Forex Broker.
Twitter: @forexbrokr