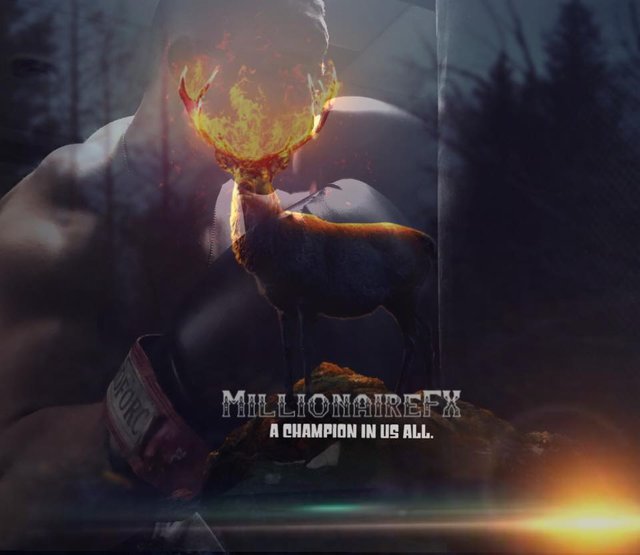 Follow us on facebook for more signals on stocks, forex, and cryptocurrency!
https://www.facebook.com/millionaireFXinvestors/?modal=admin_todo_tour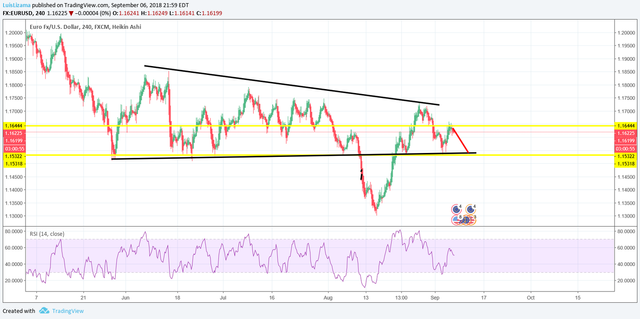 So on EURUSD, we have a verified downtrend on the 4H chart. I believe that we will see EURUSD drop down to the support near 1.5300 area. I am however going to wait for a red candle on the daily chart! As of right now, we do not have that on the daily chart. Our RSI does not show EURUSD to be overbought so we are going to rely on momentum and simple price analysis today! Good luck!
Like always guys, make sure to analyze all advice to the best of your ability before entering any trade! Use a stop loss! Use an RSI and one more indicator; STUDY how to use that indicator BTW don't just use it!! Check corresponding pairs and always always manage RISK!
Also, make sure to follow us on facebook! https://www.facebook.com/millionaireFXinvestors/?modal=admin_todo_tour
And If you have instagram add me as well! IG: Nerdluis
Dreamants i'm going to start doing something new with every post I add from now on; With every little post i'm going to be adding a picture of me and a little story of what i've been doing or planning just so you guys can get to know me a little more! I really hope on being able to build a little community of traders, where we can all learn to be successful and be just absolute lions in life!
So the above post i'll be adding with every post, but everything below here will be my little life short stories:
Story Time W/ Luis Lizama:
Just got back from work! Its 10pm here in MD and I am currently watching the Eagles game. If you don't watch American football than PLZ upvote this post just cause haha :) If you do watch football you should also upvote cause you are nice too. I'm pretty sleepy right now so I tried to look up a trending pair for you guys and did a quick analysis! Tomorrow morning before the close of the market im going to be writing out predictions for monday! BTW we are up 5% in our stocks today!