Here I want to show you my progress in terms of my operating operability. I really hope to improve in all the senses.
Skills to work:
Strategy to follow
Strategy improvement
Psychology
Consistency
---
History day: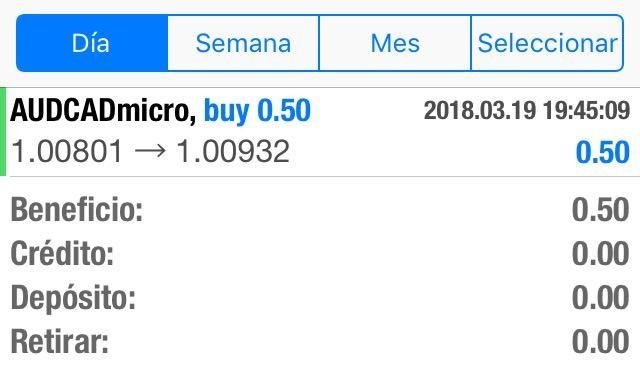 Without more today generate only $0.5
Start operations at higher time ranges H1, H4
It could have been more, but for time I did not let the operations run as I wanted.
My idea is to continue publishing the daily results and showing to see my history and improvement in the market. Additional will help me to operate with better ease in cryptocurrencies and later maybe with futures.
---
This publication is my translation, however i helped online dictionaries and translators to learn more and practice my english daily, i appreciare your vote and comments to correct my mistakes, thanks
---
I hope you like this article
Do not forget to vote and comment