EURUSD - SELL - 12 june 2019
Hi Steemit family!
FOREX- EURUSD SELL MOMENTUM
Today I want to share this analysis of the EURUSD. In the first chart we find the technical analysis that indicated a possible downtrend, which is supported by some indicators that help to clarify the analysis.
In the yellow box you can see, what they mean to me.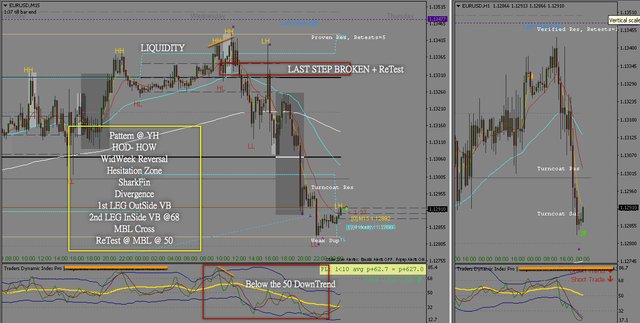 If you have any questions, just leave a comment.
---
Here in the second chart we see three news that caused negative impact of the EURO against the USD
Which were, in order:
1. ECB President Draghi Speaks
2. Core CPI (MoM) (May)
The Core Consumer Price Index (CPI) measures the changes in the price of goods and services, excluding food and energy. The CPI measures price change from the perspective of the consumer. It is a key way to measure changes in purchasing trends and inflation.
A higher than expected reading should be taken as positive / bullish for the USD, while a lower than expected reading should be taken as negative / bearish for the USD.
3. Crude Oil Inventories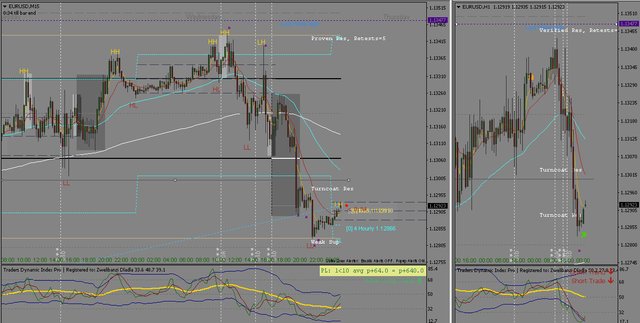 [source]MT4
Thank you for reading
---
If you liked reading this article, feel free to FOLLOW ME, UPVOTE and RESTEEM! It's always appreciated. Thank you all for your support.

Attention
This publication aims to purposes of debates and discussions. In no case is it indicated or recommended the performance of any operation, investment or purchase of assets as it can cause big losses. Each person takes the risk individually. In case of doing so it is recommended to start in demo account. The images downloaded from the MT4 platform and they are my property.