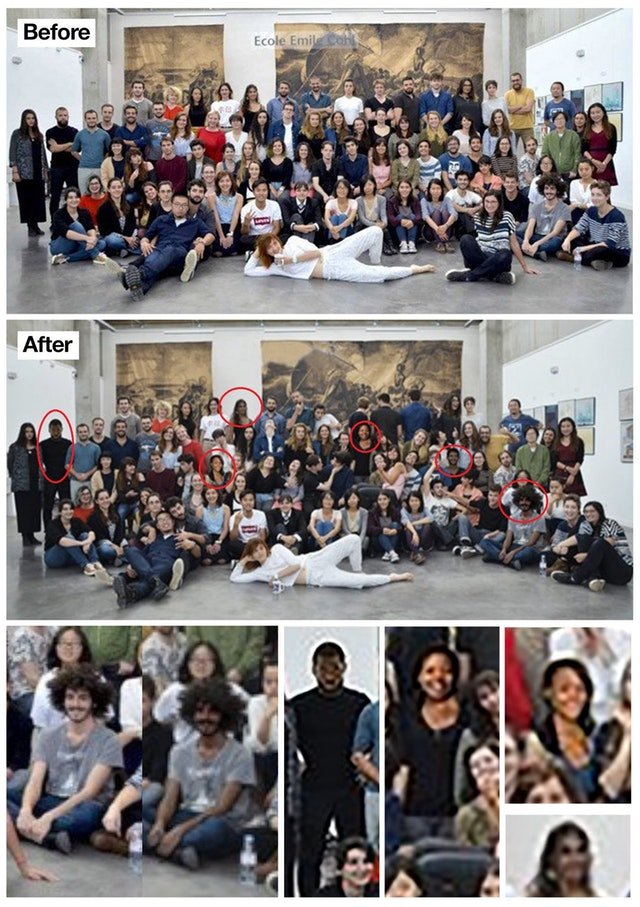 In the photo posted on Twitter , the skin of some students was dark while black students were added, according to the website Rue89Lyon. After these revelations, a spokesman for the school denied "any intention to manipulate reality". According to him, these "coarse" touch-ups were made by a communication agency responsible for producing the promotion website of the Lyons school in the United States, where it plans to open a facility "within two years".
Since then, the school has suspended access to the website and broken its contract with its US provider, while apologizing to those affected by the changes to the photograph.
My question is why didn't they add a gay couple kissing or something too? This is 2018 god dammit!