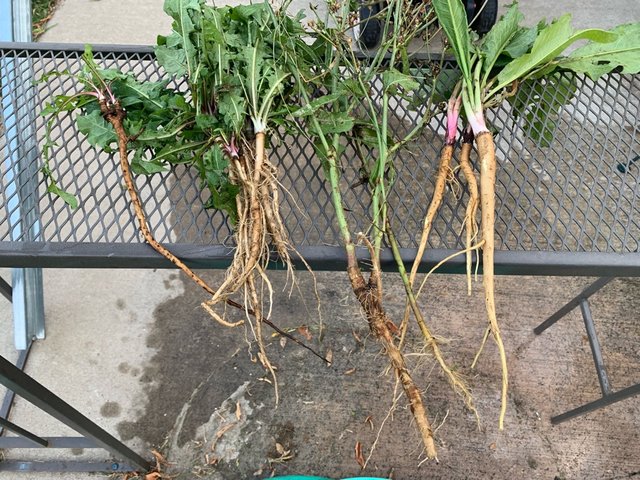 Harvesting some roots to make a batch of bitters to help get us through the winter.
The main ingredient is dandelion leave and roots.
The other roots are yellow dock and chicory.
I will also be harvesting some burdock root from the ranch to add into the mix.
Thanks for reading my post I will update you on the next step soon.
Posted using Partiko iOS