[FOR SALE] New Found @nextcolony Rare Ore Planet with Position: [-122/527] ID P-Z130DB30U40 [FOR SALE]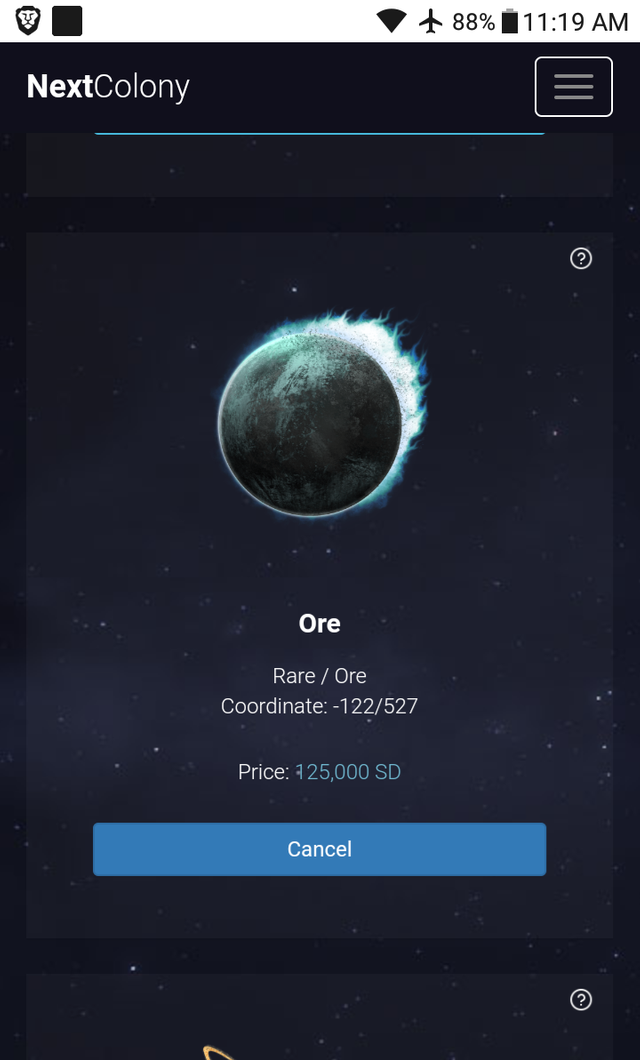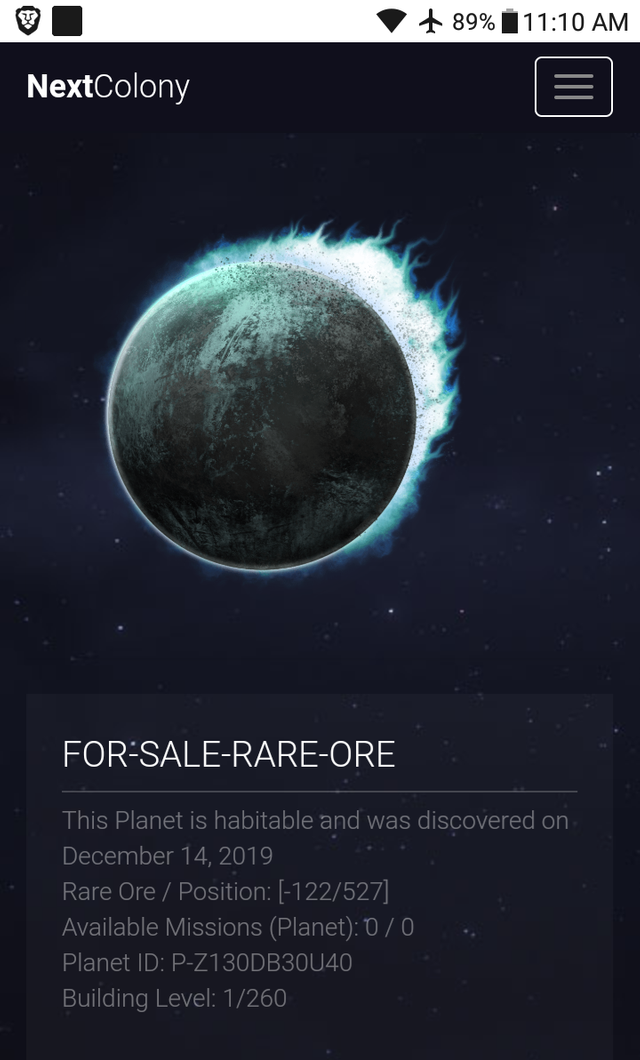 Only 200 STEEM or 125,000 STARDUST available on the MARKET https://nextcolony.io/market by selecting PLANETS.
Add this to your collection of @nextcolony Planets.
This does NOT come with any ships and has very little resources being just found a few days ago.
Let me know if you would like to purchase @nextcolony EXPLORERS for a DISCOUNT after mutal agreement and payment has been made.
That way you can begin EXPLORING right away instead of waiting to BUILD your own ships which takes weeks if NOT longer depending on resources.
[FOR SALE] New Found @nextcolony Rare Ore Planet with Position: [-122/527] ID P-Z130DB30U40 [FOR SALE]
https://nextcolony.io/tutorial
Posted using Partiko Android