Klopp's excuses are classless
Dear Steemians,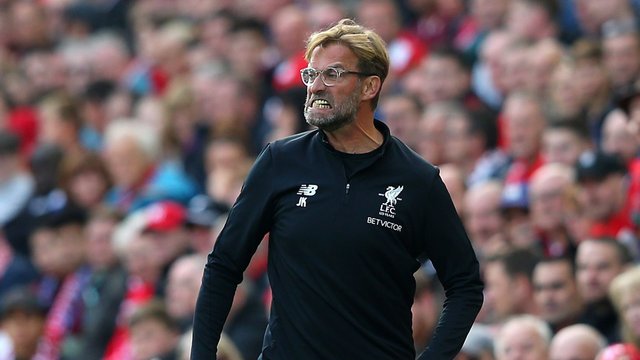 as a german I know very well the bad sides of Klopp already.
Probably in the UK and as a Liverpool fan you might have seen only the bright side of the normal one until now.
After the bad results in the premier league he is now seaching for all sorts of excuses:
broadcasters are putting pressure on us
the time between the games is too short to recover
we need 5 substitutions instead of 3
and finally
Manchester United is receiving more penalties than me!
This is absolutely classless. He should improve the performance of his team and stop moaning and complaining about everything.
A true champion is showing his real face in defeat. After a win everyone can smile and show his teeth.