2018.03.17 [K- League 1] Incheon United vs Daegu FC
I've seen a lot of K-League matches, but now I haven't been very interested in it lately. My friend asked me to go to Watch K-League,I went to see soccer game after a long time.
I came to this stadium after 6 years.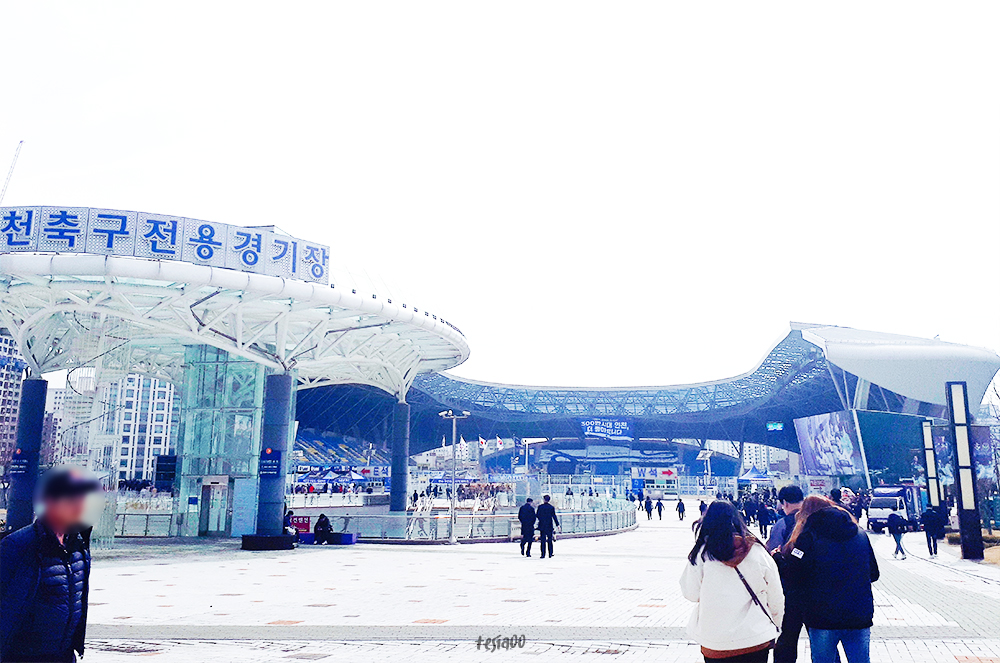 This is Incheon Football Stadium, the home field of Incheon United.
This Stadium benchmarked Macron Stadium at the Bolton Wanderers, England's soccer club.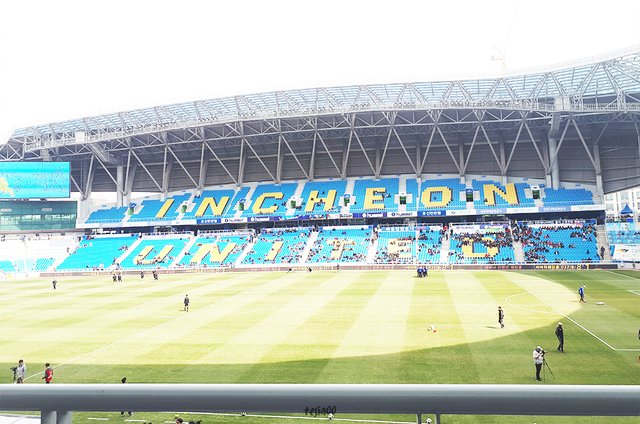 A familiar ground! This is why I come to the stadium. The food that I buy in the soccer field is also the best. There's a food truck outside the stadium. I bought chicken and Korean Noodles from food truck.
Korean Professional Football League is founded 1983, There are two divisions in the K league, K League 1 and K league 2. This game was K league 1.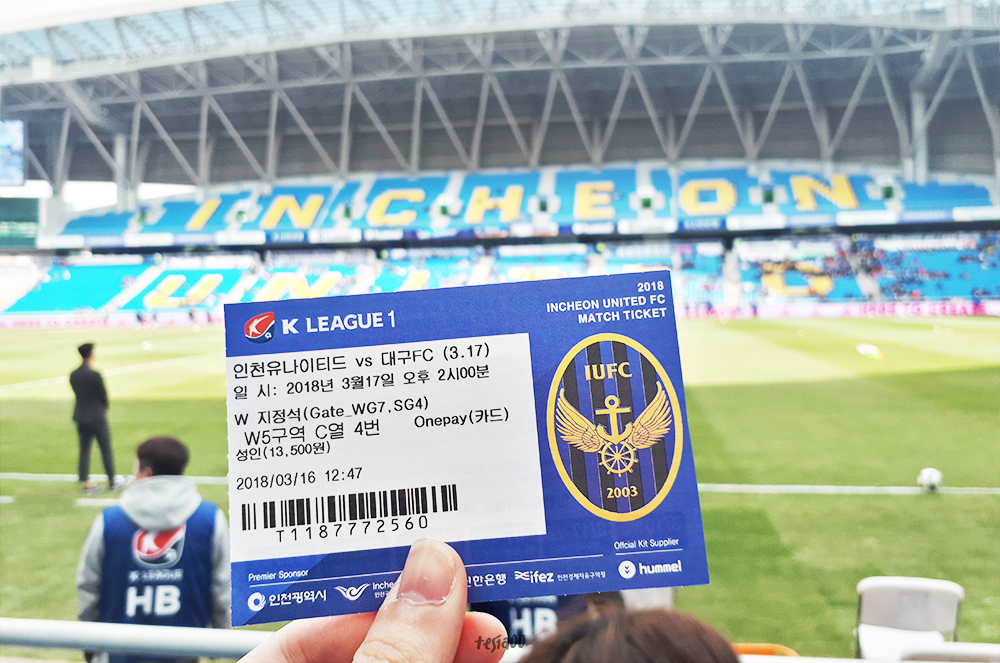 When you come to the stadium, you must take a picture of your ticket. (background : stadium) lol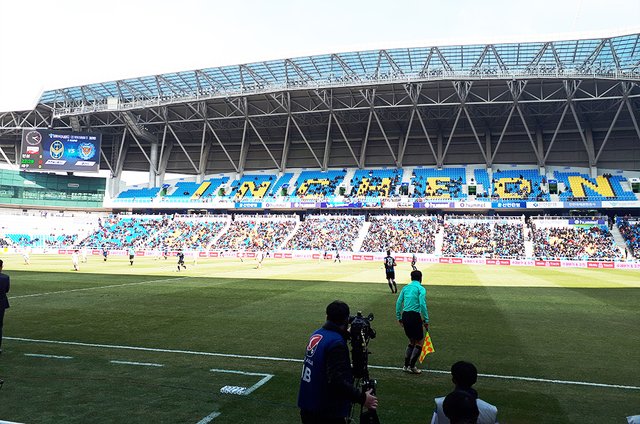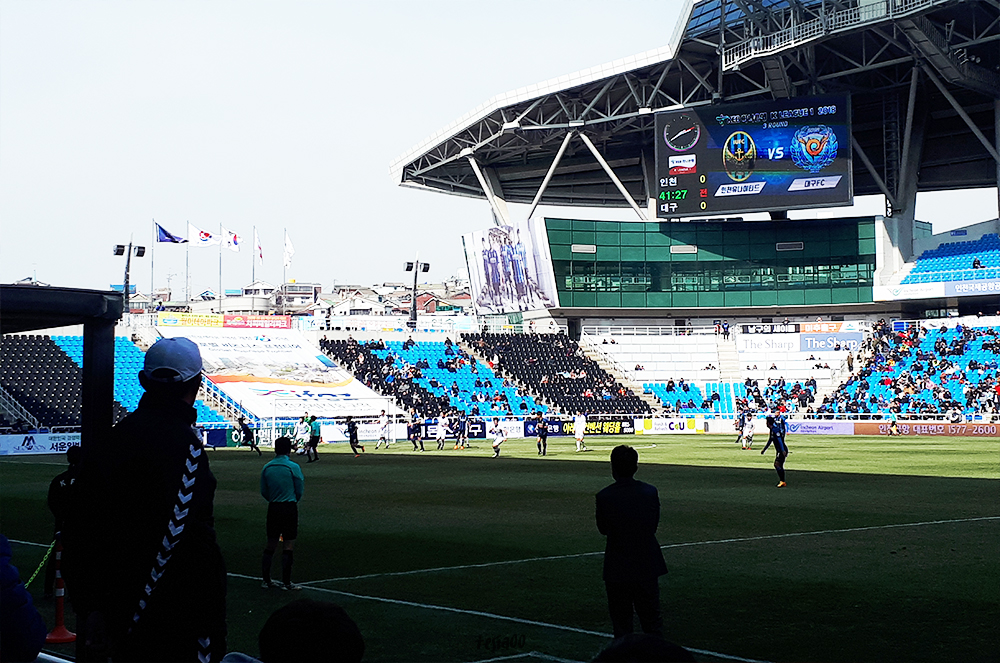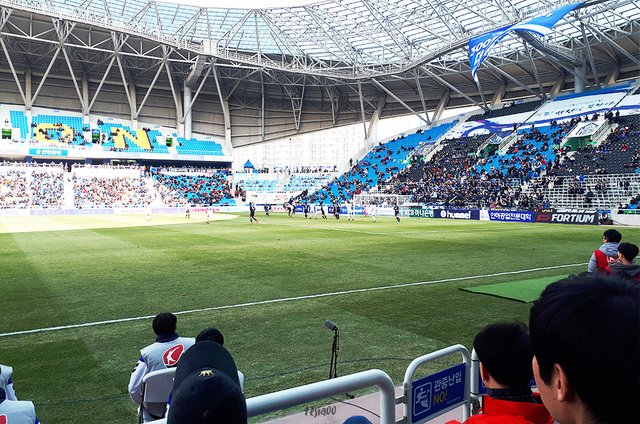 The game ended at 0:0. The goal wasn't scored, but it wasn't boring. Because the goalkeepers from both teams showed their own exciting performance!
Especially, Cho Hyun-woo, the goalkeeper from the other team Daegu was really good. (He's from the national team and His nickname is David de Gea of Korea! )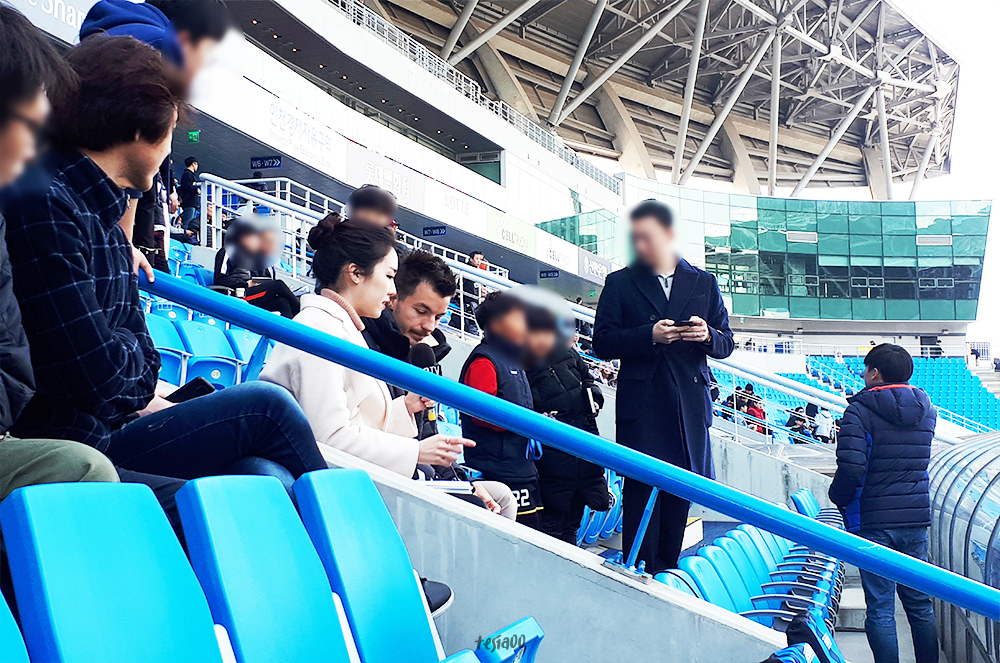 I was sitting near the bench of Incheon team, I could see the figure of an Incheon player interviewing.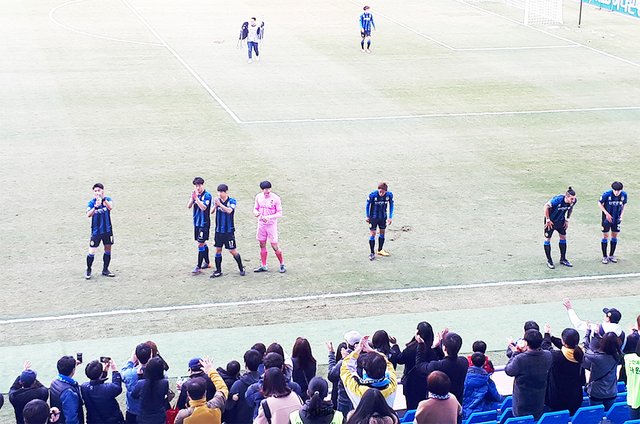 Players to Greet after the game! It was fun to watch the game after a long time. I should go often from now on.