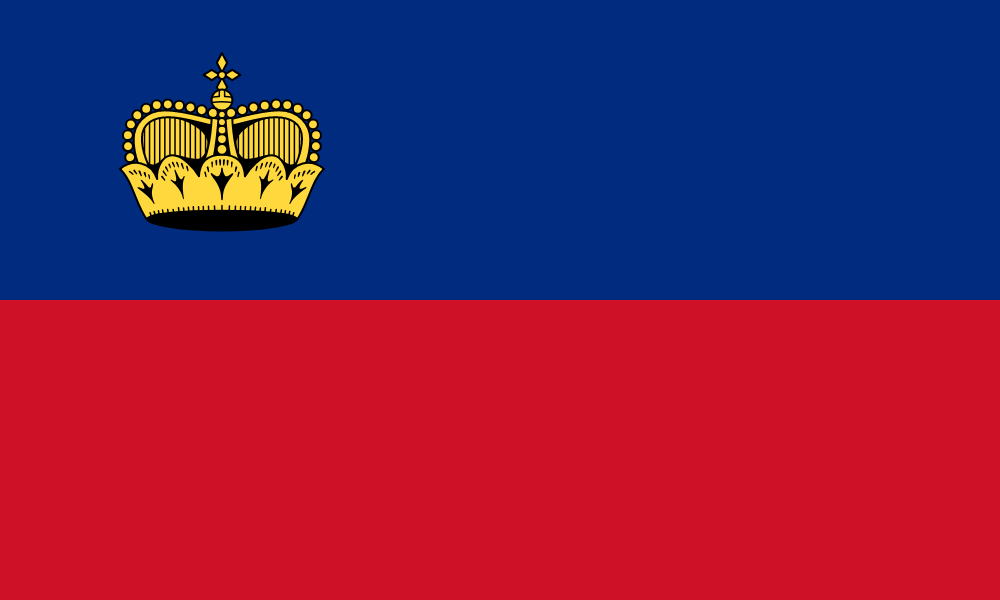 Flag of Liechtenstein the home side, free use image from Google
The UEFA Nation's League is finally here and we can expect some fireworks over the coming days. A host of nations will be battling for supremacy over the weekend which promises to be quite interesting. In this post we shall be looking at how Lichtenstein and Gibraltar will fare up against each other as a win is up for grabs. This game promises to be quite a cracker as the two sides do battle on Sunday, the 9th of September.
This is an interesting contest featuring the two minnows of European football, not least the World and eyes will be on more glamorous ties such as France v Netherlands for instance. However I think this tie is interesting since both teams are regular whipping boys for the other nations so it is a chance for both teams to actually have a chance for a change.
If both teams have any ambition of moving forward, this match is a match which they must win. Coming into this match, Lichtenstein is in a terrible run of form. They have only managed to win just one out of their last ten games which is a horrendous record to have. They would definitely be looking to turn things around with this match and kick start their League campaign . The story is not much different for Gibraltar. Their form is actually worse than that of Lichtenstein.
The difference between both countries form is that Lichtenstein also managed a draw in addition to their win. Not much to shout about I know but it could make all the difference since both sides have already lost their opening matches in this competition, Liechtenstein to Armenia 2-1 and Gibraltar 2-0 to FYR Macedonia, loser of this match is out of the chance for promotion to Group C.
If you wish to watch this match, it is scheduled and will start baring all late emergencies at 7:45 pm. The venue is at Rheinpark Stadion. Both teams have only met once prior to this match and that meeting took place on the 23rd of March, 2016. It ended in a stalemate. Both fans would be hoping that that scoreline does not repeat itself again and that their teams give them a reason to celebrate at the end of the game.
Lichtenstein would be expected to start Peter Jehle as their goalkeeper which would afford them a lot of experience going forward. Jehle already has over a hundred caps for his National team and would be looking to add to that on Sunday. Gibraltar cannot boast of such experience in their entire team as their most experienced player has just 16 caps for the National side. It seems most likely that Lichtenstein's attacks would come mainly from Marcel Buchel who plays for Empoli in Italy.
Both sides really have nothing to lose as they approach this game. Gibraltar can head into this game knowing they have every chance of walking away with a result which they will be delighted with. The same thing applies to Lichtenstein. This game promises to be a very tight affair which would produce few goals. You can expect one team to just nick it at the end. We will know the winner of this tight affair soon enough.