Scorum Draft Launches fantasy tournaments for the World Cup 2018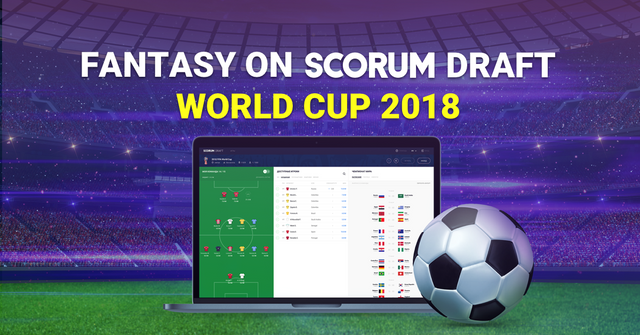 Scorum fantasy sports platform offers a set of tournaments for the matches of the World Cup in Russia. For each round of the group stage (16 matches) we will held 100 SCR tournaments with zero entrance fee. The deadline for the first freeroll will come with the start of the match between Russian and Saudi Arabian - June 14 at 18.00 GMT+3. For those who have no Scorum Coins yet there are freerolls, and for users that played at Scorum Fantasy before, we suggest to check the email - you will probably find there an additional surprise.
Recall that the main advantage of Scorum Draft is zero commission. No rake, real 0%. You can check it in guaranteed tournaments for the 1st round of the group stage.
Please note that the site has changed the scoring system. Now it has a time-tested Fantasy Premier League format. Find a detailed table with explanations, for which the players will receive fantasy points in the "Help" section.
Play fantasy on https://draft.scorum.com