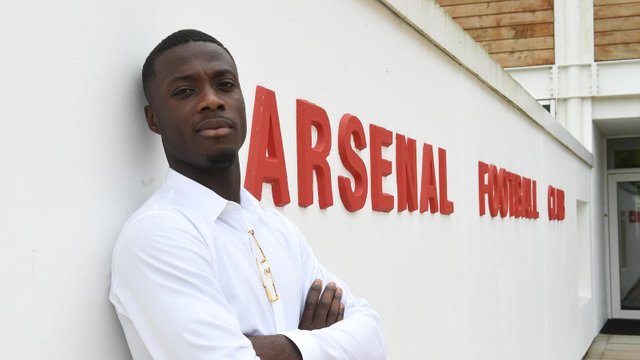 image source
I particularly, maybe like every other Arsenal fan out there is very happy about how this summer's transfer has gone. First, from the rumours that we had just £45 million in out transfer kitty, to smashing our transfer record which we only set a couple of windows back.
While we are all agog with this nice feeling and hoping that it would translate into something meaningful this season, like qualifying for the Champions League and maybe one or two trophies.
We went all the way to the last game in the Europa League last season which for me was disappointing because I felt we needed it more than anyone else, even Chelsea that won it but as it happened, they showed more determination.
The arrival of Nicolas Pepe from Lille for £80 million, the capture of Dani Ceballos on a season-long loan from Real Madrid, the signing of Gabriel Martinelli all look promising, however, just like every other Arsenal fan, I'm not sure attack is really where we are lacking.
This is not to downplay that having a formidable attacking lineup is very pertinent to success, not at all, of course, like they say, the best form of defence is to attack.
Our major concern for a very long time has been in the defensive area. This comprises of a stealth holding midfielder whose primary task is to cover the defence and a rock-solid leader in the heart of the defence. While I know these two positions are very vital, I would only be focusing on the defence proper in this article.
Ever since the likes of Tony Adams, Martin Keown, Kolo Toure, Sol Campbell left Arsenal, we have struggled with having a strong defensive line. We had frustrating signings like William Gallas, Mikael Silvestre, Philippe Senderos. Although Johan Djourou and Vermaelen tried their best to fit, they couldn't stand the test of time.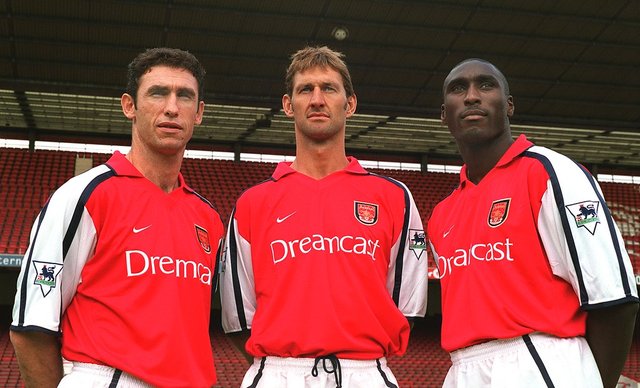 image source
In the last couple of season, although not perfect as we would have wanted, Lauren Koscielny seemed to have brought back some kind of stability to the defence, his consistent injuries have not been of any help and now that he has departed for Bordeaux, we are back to square one.
The arrival of Sokratis Papastathoupolos shone a bright star in the dark tunnel we have found ourselves but we are yet to get a strong partner for him. Rob Holding was doing a great job last season before his season-ending injury against Tottenham, we had to rely on the inconsistency of Shkodran Mustafi.
Mustafi, when he first arrived looked like we had sorted our defensive issues but it was only a matter of time before we knew we still had a long way to go. While I don't want to blame him solely for our losses, I couldn't help but notice that we conceded and went on to lose in the two games he came on as a substitute during the preseason against Lyon and recently Barcelona.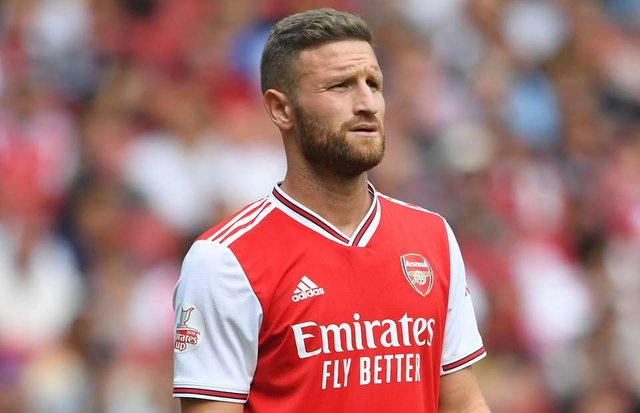 image source
Do I need to go back to his several unending mistakes last season some which cost us and somewhere his blushes were saved by Papa? Or is it his unending falls almost every time we are on the back foot? Like he struggles to take charge of the defence. To think that this was the same player who Inter Milan wanted to sign the last summer whom we were fighting to keep on to is very disheartening.
Calum Chambers performed very well on loan at Fulham, although he featured mostly in defensive midfield, I really hope he can come to the party this season and live up to his talent. If you have seen Chambers play you would see that he is a very talented player, all he needed was the confident and game time.
And Rob Holding also returning, let me borrow Arsene Wenger's words, "I hope he would be like a new signing for us" because he was doing fantastic last season before injury struck.
With all due respect, I'm glad Stephan Lichsteiner is gone and Hector Bellerin coming back to full fitness would also give us more bite, both in attack and defence and we can worry less about Mustafi deputising at right-back. We still have Mavropanos in the ranks. I believe if they all live up to their potentials, we may really not have to worry about spending on defensive reinforcements and also having William Saliba return from loan next season.
COYG