Why The ESL Faced Stiff Opposition - Part 1
The world of football was thrown into frenzy when twelve top European clubs announced their decision to create a breakaway midweek competition, the European Super League which will be governed by the clubs and not UEFA or any regulatory body.
The twelve clubs included the traditional top six teams in England, Arsenal, Chelsea, Liverpool, Manchester City, Manchester United and Tottenham; Three Spanish giants, arguably the biggest clubs in Spain, Atletico Madrid, Barcelona and Reald Madrid; The Italian big houses, AC Milan, Inter Milan and Juventus. This has since met stiff opposition from all quarters, including players of some of the founding clubs who have been outspoken about it.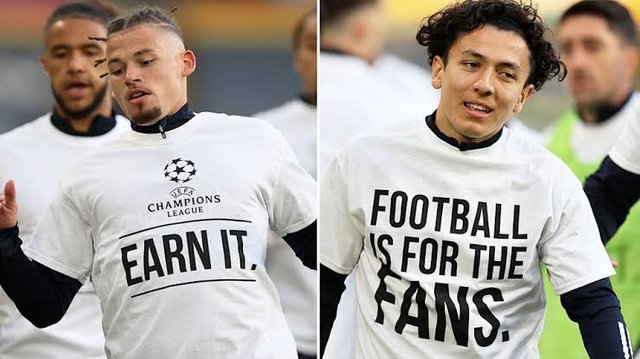 image source
This was met with protest, threat by UEFA and FIFA to ban players of such clubs from international competitions. Leeds players demsontrated with an inscription of "Earn it" with the Champions League logo in front of their t-shirt and "football is for the fans" at the back, before their 1-1 draw against Liverpool on Monday aat Elland Road.
Ater a lot of fuss, threats and counter-threats, which culminated in Chelsea fans taking to the Bridge last night before their home draw against Burnley to protest this decision, the six Premier League clubs have since announced their withdrawal from the initiative, leaving only six clubs.
This will be a two part series where I breakdown what the ESL is, what it means for European football and why it was vehemently opposed. It is worthy of note that the idea of the ESL wasn't just birthed. As a matter of fact, FIFA Director of Global Football Development and former Arsenal Boss, Arsene Wenger had in an interview ten years ago predicted that the ESL was going to happen.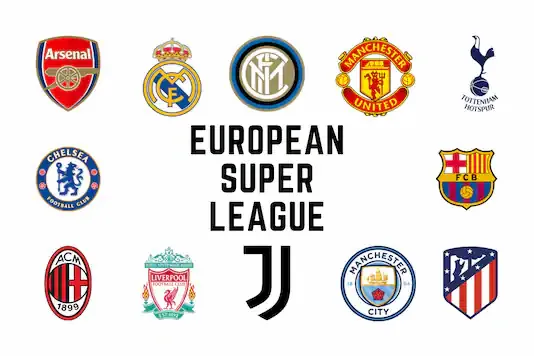 image source
The European Super League (ESL) was meant to be a competition consisting of fifteen teams (three other teams were previously expected to join before the English teams pulled out), which will be played in a league format of home and away games with no team getting relegated.
Speaking on the reason for this initiative, the founding clubs cried that the pandemic had hit big on their revenues and it was a way to help clubs get back on their feet. How, you may ask.
It would interest to know that, a larger part of the funds generated by the European competitions is pocketed by UEFA and this clubs believe they do not get as much value as they deserve. The ESL was going to be governed by the clubs, such that all funds received, from TV and advertising rights, sponsorship, etc will be shared by the clubs and not with UEFA. This was a major selling point by the founding clubs.
Another thing they also alluded to was the fact that, the Champions League was not as intense as it should be, hence, it has lost its value. To put this into perspective, as lovers of the beautiful and the Champions League for instance, you would agree that the competition doesn't pick up pace until the quarterfinal fixtures. The group and knockout stages do not really guarantee the vibe that the Champions League is meant to have. Although UEFA has already began plans to rejuvenate the competition.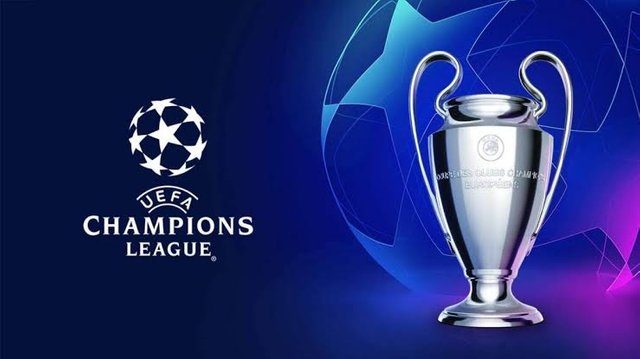 image source
Taking Nigeria as a case study, a local bar owner whose job is to broadcast these games live at his bar for viewers at a fee, findings show that for a game between, for instance, Liverpool and Apoel Nicosia, the owner of the bar could make approximately $6 dollars while for a fixture between Liverpool and Barcelona, he could make $18 or more, all things being equal. The reason for this simple.
An average man will not pay to watch the first match, except he is a Liverpool fan but will pay to watch the second, even if he's not a fan of either club. This is a typical illustration of what the club owners also feel. They will have ticket sell outs and still not meet demand when they play big clubs but same cannot be said for when playing smaller sides.
These are the main reasons for the clubs wanting a breakaway league. In my next post, I will discuss the impact of this on the various leagues.
What do you think about the ESL proposal? Would like to hear your opinion in the comment section.