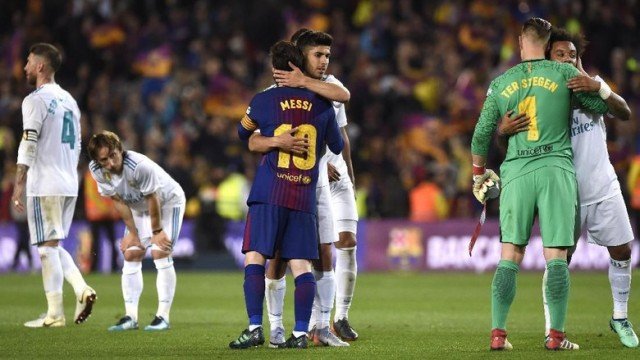 Oporto - Iker Casillas regrets Real Madrid who did not want to melakoni Guard of Honor in El Clasico yesterday. Madrid is considered to violate existing traditions.
After making sure to become champion of La Liga last April, Barca then face Madrid in El Clasico match at Camp Nou last weekend.
Because Madrid are the reigning champions of La Liga, then such a tradition that they have to give the honor of his nemesis at Camp Nou last weekend.
But, Madrid chose not to do so because Barca did not apply the same thing when visiting to Santiago Bernabeu last December. At that time Madrid had just won the Club World Cup.
This then made his former goalkeeper, Casillas, question why the players and coach Zinedine Zidane did that. Whereas in the first era, Barca also do pasillo (guard of honor) at the Bernabeu.
"Barcelona also did Pasillo at the Bernabeu 10 years ago when we won the league and I experienced that," Casillas said as quoted by Soccerway.
"Everything has changed since then, but if I were in that position, I would have given the guard of honor to the league winning team,"