It was a fourth Pogoń's win in Belek. After three wins by a one-goal margin this time the victory was much higher. Pogoń scored 4 times and the rivals, FK Aktobe from Kazakhstan, only once, from the penalty spot.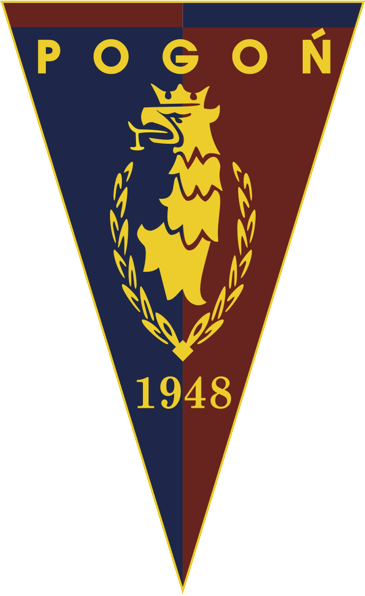 Pogoń emblem (source: the media section of the club official site)
The Kazakhstani team is a 4-times champion of its country but last year, the league in Kazakhstan starts in spring and ends in autumn, they finished 9th, the lowest place since 1997.
Comparing the figures above with the present league position of Pogoń one could expect a tight clash but it wasn't even near to that. From the very beginning, the Poles were dominating the match creating numerous occasions and scoring four times, first time only after 8 minutes of play. And holly some, what a goals there were! The second goal scored in the 40th minute by Drygas was a real beauty. An overhead kick from about 11 yards was out of range of the shocked Kazak goalie. The last goal in the 82nd minute it was a free kick from almost 40 yards. I think the Aktobe players are still thinking in the hotel rooms how did that happen. Dawid Kort was the author of that unforgettable goal.
The only thing that worries the Polish team it was an injury of the new-signed striker Buksa who had to leave the field 15 minutes before the end of the game. Yet to know how serious it is.
Pogoń will leave Belek on Sunday, still undefeated this year. And the first league match comes closer and closer. It will take place on the second Saturday of February. Until that the manager Kosta Runjaic will have to decide whether to sing or not the Slovakian youngster Tupta from Hellas Verona who today went back to his club in Italy. Probably the officials are waiting for the decision hoping to find a better striker. It's difficult to say if the injury of Buksa will have any impact on the decision.