Football
Over the years, our beautiful game of soccer has grown and changed alot and has benefitted alot from the amazing technology at our disposal today. Alot of money is now available in the sport more than ever before. In the 1990s a 30 million pound or euro player was inconceivable and fast forward today hundreds of millions of pounds and euros are spent on just a player and has resulted in some soccer teams in europe creating a dream team for themselves going on to dominate the continent of europe and the world at large and from the business point of view generated millions of dollars,pounds and euros for themselves in profit through shirt sales of their newly acquired superstars and also give their fans their monies worth and even enabling them dream bigger as far as the soccer clubs or teams are concerned. some examples of such soccer stars who have generated millions through shirt sales include ;paul pogba for manchester united, cristiano ronaldo for real madrid, neymar for paris saint germain and so on. For today i want you all to ponder on the great attacking and striking partnerships some of these mega money moves have made happen and tell me which one you think is the greatest the world has witnessed.
Let me start with the most recent
NCM(neymar, cavani, mbappe)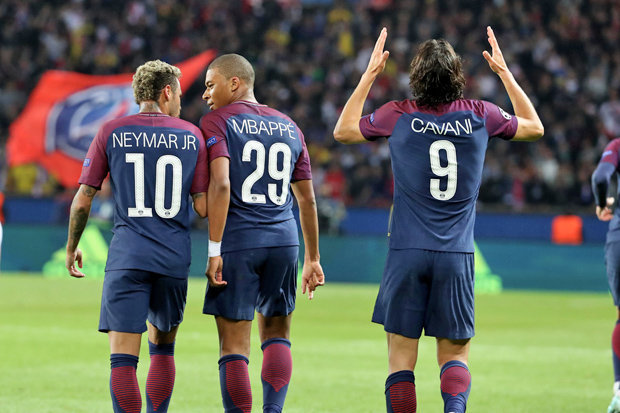 Now the above three currently hold the record as the most expensive frontline on world football history. As a matter of fact, only the price paid for neymar alone which is 222 million euros is bigger than the entire cost of some teams and such assemblage of forwards has seen them this season demolish teams for fun especially in Ligue1,but are they really the greatest?
MSN(messi, suarez and neymar)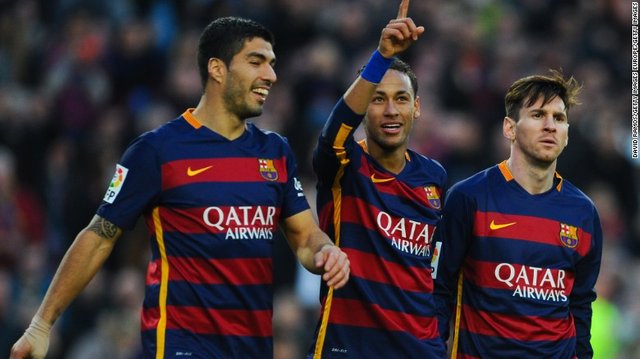 The three of them plundered 122 goals in the 2014/2015 season, delivered breathtaking performances and scored delightfully exquisite goals, but does that make them the greatest?
Last but not the least,
World famous BBC(benzema, bale and cristiano Ronaldo).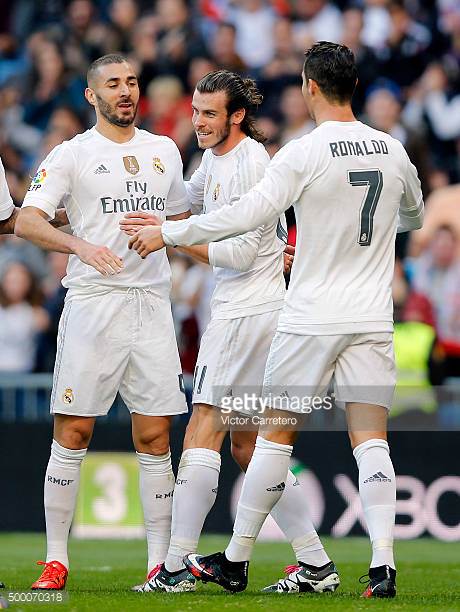 Very attack minded individuals , devastating on the counter attack and delivered 3 champions league titles in 4 years. Does this really set them apart from the rest? So my question is which attacking trio is the greatest the world has seen? Please dear steemians, share, vote and comment in my account. It means alot to me. Thank you!