La Liga 2020/21 Final Table
It was an amazing last game week in La Liga, where three teams were competing for the first position in order to win the Spanish title. It was concluded by Atlético Madrid winning the title, and clinching their 11th La Liga title.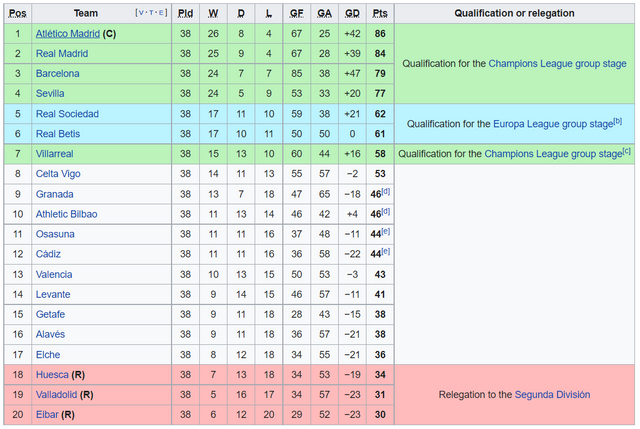 As we can see in the above table, 3 teams were relegated to the lowest division (Huesca, Valladolid and Eibar). And on the other hand, Atlético Madrid, Real Madrid, Barcelona and Sevilla were able to dominate their spot for next year's Champions League group stage.
Real Sociedad and Real Betis qualified for the Europa League group stage.
Stay tuned for more posts about the La Liga 2020/21 statistics.