Mbappé destroys Barça at the Camp Nou
"A hat trick from the French star brought the Catalans to the ground and leaves PSG far superior with both feet in the quarterfinals"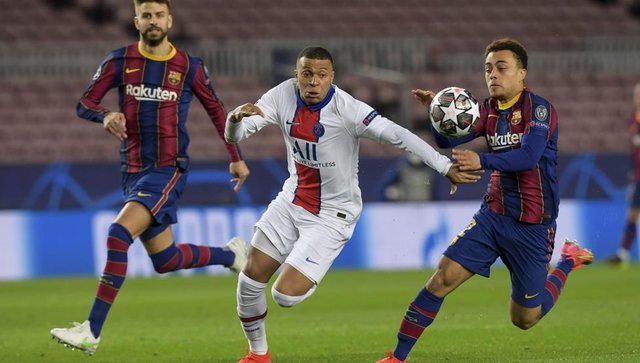 Barça definitely fell to earth. Kylian Mbappé conquered the Camp Nou and left the Champions League round of 16, except for a miracle, sentenced in favor of PSG . Barça, with seven survivors of the starting eleven of the 2-8 of the summer against Bayern, will need a manhood in the Parc des Princes to avoid leaving the Champions League through the back door for the first time since 2007.
Increasing with the passage of the minutes, Mbappé was a cyclone in its premiere at the FC Barcelona stadium and was in charge of transferring the greater consistency of PSG to the scoreboard, which despite some samplesDefensive weakness was far superior to Barça, which in the end did a lot to avoid more goals. Messi advanced to the azulgranas with a penalty, but Mbappé quickly leveled and, already in the second half, scored his second goal, which ended up putting the knee to the knee to Barça before Kane achieved the third with a head and the French crack completed his' hat trick '.