Who is Cristiano Ronaldo ?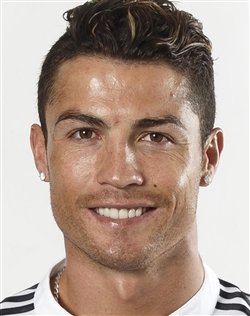 Place of Birth: Portugal
Date of Birth: 5.2.1985
Cristiano Ronaldo Dos Santos Aveiro was born on 5 February 1985 in Madeira, Portugal.
Ronaldo, who also wears the jersey of the Portuguese national team, has been fighting the name Real Madrid since 2009. Ronaldo, who started playing football at a very young age, was named Ronaldo because his father was a Ronald Reagan fan. Ronaldo has a total of three siblings, Hugo, Apple and Liliana caita. Ronaldo's origin dates back to Cape de Verde, which is located off Portugal.
Ronaldo, born in a dark Catholic family, is a very emotional and religious personality. Ronaldo, who was discovered by his mother when he was only 8 years old, started playing football at a young age. Ronaldo, who started playing amateur in Andorinha when he was 8 years old, signed the Nacional team in 1995 when he was 10 years old.
Because of his performance here, Ronaldo, who was sent to the Sporting Lisbon infrastructure for three days to try out, took this opportunity and signed up for the Sportin Lisbon. Ronalda Sporting has even stopped playing football because of the excessive speed of heartbeats that have caused heart problems while fighting Lisbon's infrastructure. However, thanks to the positive report from the doctors of Sporting Lisbon, it was determined that there was no obstacle to playing football.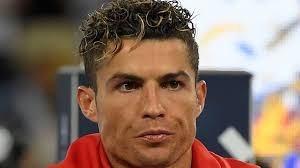 Ronaldo, who joined the Sporting Lisbon infrastructure, has served at many levels. Cristiano Ronaldo, who was promoted to a team in 2002, has proved to Portugal that he is a promising player who has shaken Moreirense nets twice in his first match. Ronaldo, who started to wear the uniform of the U17 national team in Portugal during this period, was included in the watch list by the observers of Barcelona and Manchester United.
In 2002, Wenger rejected Ronaldo proposed to Arsene Wenger, saying, "We don't need that position." Ronaldo, also known as Liverpool and Barcelona during this period, could not be transferred due to the unavailability of the cash required as a result of Quaresma's transfer to Barcelona. Ronaldo left in Sporting Lisbon when he found the 15 million euro offer in Liverpool.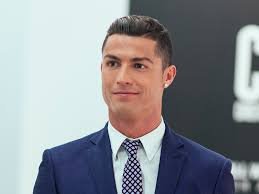 Ronaldo, mentioned in 2002 with many clubs, was unable to transfer to any club for various reasons and continued to wear the form in Lisbon for another year. In July 2003, Sporting Lisbon and Manchester United met for the opening of Estadio Jose Alvalade stadium and left the Sporting match with a 3-1 victory. Cristiano Ronaldo, who managed to impress Alex Ferguson with the football he played in this match, was transferred to Manchester United that month for £ 12.24 million. Manchester United sent Beckham to Real Madrid, Cristiano Ronaldo's 28 jersey, although he said he wanted to wear jersey 7 to be more motivated to him, gave the number 7 jersey.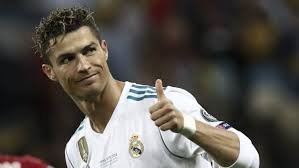 Ronaldo scored 29 Premier League matches in the first season and was able to score 4 goals. The next season, 33 Cristiano Ronaldo was able to score 5 goals in the match. Ronalda, who developed his game with the 2005/06 season, has shown the success of air conditioning nets 9 times in this season. In the next 3 season, 66 goals scored by the world's attention Cristiano Ronaldo, Manchester United in 2008 UEFA Champions League Championship took place in. The next year, Barcelona and Rome played in the final 2-0 lost Ronaldo, Real Madrid'dan 94 million euros to offer remained indifferent.
Ronaldo officially transferred to Real Madrid in the summer of 2009, Ronaldo, where he wore the first season No. 9 jersey, 29 league matches and 26 goals have shown success. Ronaldo La Liga, who has become another football talent with Jose Mourinho's passing to Real Madrid in the 2010/11 season, has scored 40 goals in total, reaching 50 goals in that season and has become the most scorer after Messi. Real Madrid in a total under the form of 197 La Liga Cristiano Ronaldo, 219 scored an outstanding goal scored.
Ronaldo scored 60 European Cup matches during this period and has been one of the two most scored players of all time in the UEFA Champions League, beating 60 goals in Europe. Ronaldo, who was only once in the league championship in Real Madrid in the period he wore to the form, scored the success of winning the UEFA Champions League in the first place. At the same time, he continued his competition with Messi, his biggest rival, by adding two more times to the European Best Player award he won in 2008.
Cristiano Ronaldo achieved 52 goals with Portugal's national team and managed to move to Portugal's football history. However, the Portuguese national team could not win any trophies Ronaldo, it is almost impossible to stress that the reaction of his friends drew. Ronaldo has achieved 306 goals in 418 league matches during his career and has scored a record that is difficult to break. The UEFA Champions League has managed to score a total of 76 goals in its 119 League matches and has managed to leave Raul The Legend of Real Madrid behind. Ronaldo renewed the contract with Real Madrid in 2013, and the annual income of the new 5-year contract was 21 million euros, together with taxes. When taxes to be paid to the Spanish state are reduced, the company plays a guarantee of over EUR 10 million, excluding annual sponsor income.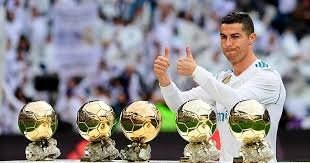 Achievements
Manchester United
Premier League: 2006-07, 2007-08, 2008-09
FA Cup: 2003-04
League Cup: 2005-06, 2008-09
FA Community Shield: 2007
UEFA Champions League
FIFA World Cup: 2008
Real Madrid
La Liga: 2011-12
Spain Cup: 2010-11, 2013-14
Spain Super Cup: 2012
UEFA Champions League 2013-14
UEFA Super Cup: 2014
FIFA clubs World Cup: 2014
Individual achievements
FIFA Ballon d'or: 2008, 2013, 2014
FIFA World Football Player of the Year: 2008
UEFA European football championship best team: 2004, 2012
Bravo Award: 2004
UEFA Team: 2004, 2007, 2008, 2009, 2010, 2011, 2012, 2013, 2014
Sir Matt Busby Is The Footballer Of The Year: 2003-04, 2006-07, 2007-08
PFA Premier League team of the year: 2005-06, 2006-07, 2007-08, 2008-09
PFA Young Player of the Year: 2006-07
PFA Players Player of the year: 2006-07, 2007-08
FWA Player of the year: 2006-07, 2007-08
Barclays Player Of The Year: 2006-07, 2007-08
Premier League Football Player Of The Month: November 2006, December 2006, January 2008, March 2008
ESM year of the year: 2006-07, 2007-08, 2010-11, 2011-12, 2012-13, 2013-14
Premier League Golden Foot: 2007-08
Gold Shoes: 2007-08, 2010-11, 2013-14, 2014-15
FIFA FIFPRO World XI: 2007, 2008, 2009, 2010, 2011, 2012, 2013, 2014
UEFA Champions League goals King: 2007-08, 2012-13, 2013-14, 2014-15
UEFA clubs forward of the year: 2007-08
UEFA Club player of the year: 2007-08
FIFA clubs World Cup silver top: 2008, 2014
FIFPro World Player Of The Year: 2008
Onze d'or: 2008, 2013, 2014
World Football Player Of The Year: 2008, 2013, 2014
FIFA Puskás Award: 2009
La Liga goals King: 2010-11, 2013-14, 2014-15
Copa del Rey goal king: 2010-11
Alfredo Di Stéfano Award: 2011-12, 2012-13, 2013-14
UEFA European Championship goal scorer: 2012
The best team of the UEFA European Championship: 2012
La Liga Football Player Of The Month: November 2013, May 2015
LFP Most Valuable Player: 2012-13
UEFA Europe's best player of the Year: 2013-14
UEFA Champions League season: 2013-14, 2014-15
LFP best football player: 2013-14
LFP best striker: 2013-14
LFP best goal: 2013-14
La Liga Season Team: 2014-15
GSA football player of the year: 2011, 2014
---
Posted from my blog with SteemPress : http://localhost/wordpress/2018/09/23/who-is-cristiano-ronaldo/
---