Day 2: Barcelona vs. Real Madrid on December 3rd
Barcelona vs Real Madrid Today Dec.3 2016
Hello, showing #loves today from Barcelona, Spain.
The biggest topic today is The GAME, Barcelona vs. Madrid at first El Clasico of the season takes place on Saturday, 03 December 2016 at Camp Nou.
First, I did not know what is meaning of El Clásico, which Spanish pronunciation as,
El Clásico (Spanish pronunciation: [el ˈklasiko]; Catalan: El Clàssic,[1] pronounced: [əɫ ˈkɫasik]; "The Classic") is the name given in football to any match between the fierce rivalry between Real Madrid and FC Barcelona.
They are identified with opposing political positions, with Real Madrid viewed as representing Spanish nationalism and Barcelona seen as representing Catalan nationalism, which this rivalry regarded as one of the biggest in world sport.
The game will kickoff at around 16:16 local / 15:15 UK time. UK viewers won't be able to watch the game live on TV due to 3 pm live football blackout, but international viewers can watch live action of first El Clasico on their respective channels.
Sports have live coverage in United States, Canada, Middle-East, and Australia.
Who will Win the Game ??
So What is your prediction?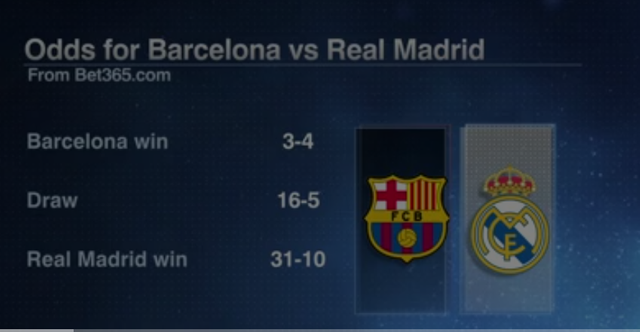 My prediction for the game is Barcelona 2- Real Madrid 1
Why? Jut gut feeling intuition.
STEEM it ! and give me your comment and reply about the game !!

[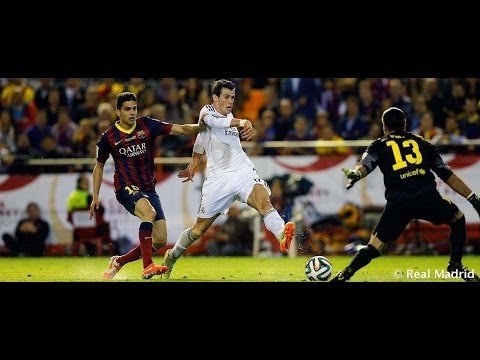 ]