Ter Stegen's Costly Mistake : Is He The One to Blame for Barcelona Loss?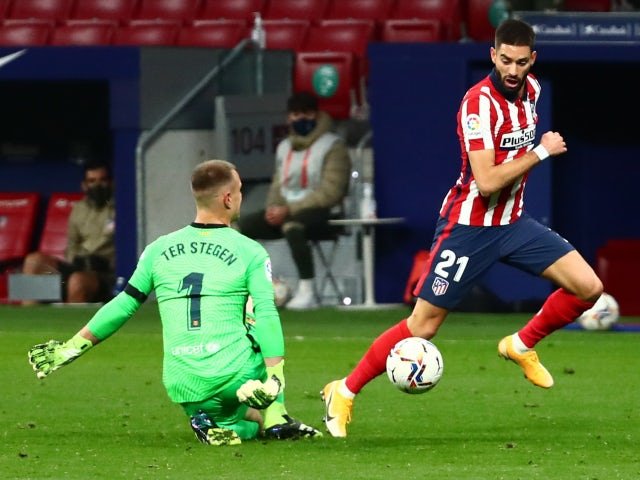 Photo credit from Sportsmole
Another disappointment for the Catalonia giants when they were being defeated by a top-form Atletico Madrid in La Liga as Barcelona suffers their third loss in eight games of their season. It is actually their worst start in 10+ years.
The lone goal Atletico Madrid scored was the reason behind their defeat and it created a lot of controversy. Barcelona skipper Ander Ter Stegen overcommitted and very deep outside the box. He was almost near the half-court to clear the ball but Belgian defender Yannick Carrasco was able to dodge the keeper's defending, making it easy for him to score despite Sergi Roberto's effort to block it.
There was a big controversy behind Ter Stegen's decision to extend his help, he was the main man to blame for the defeat. If you look at everything during the game, Ter Stegen was only a factor behind the loss, there were a number of reasons behind this disappointment.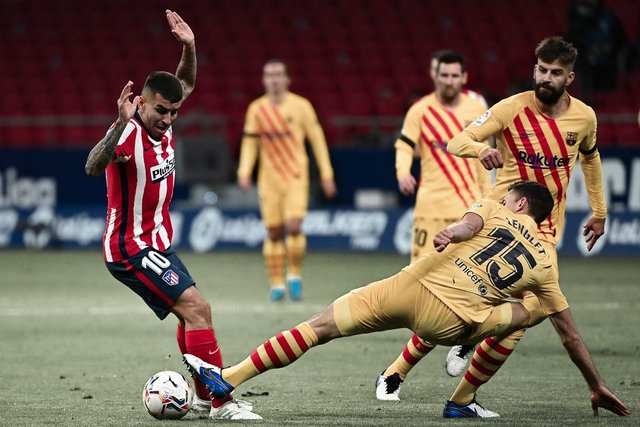 Photo credit from Barca Universal's post
1. Clement Lenglet's mistaken pass :
Prior to Carrasco's goal on the 48th minute (almost end of regulation), it was Lenglet's fault of wrong receive. It fell on Atletico's Angel Correa which immediately made a long pass to Carrasco, which then were able to dodge Ter Stegen's efforts to block. If he was able to clear it properly, the result would've been a draw or go in the hands of Barcelona.
He also made a crucial header which was stopped by Atletico skipper Oblak. It was a clear and smooth long pass by Messi, but he only headed it in front making it very easy to save. That could've been a game-changer if he was able to place it on the side of the net.
2. Philippe Coutinho's substitution :
It was Coutinho's lazy defending and passing that made Atletico Madrid dominate possession on the second half being a substitute on the 57th minute for Pedri. There were a number of passes that he wasn't able to make, Atletico Madrid was able to cut most of his passes.
3. Griezmann and Dembele's poor form.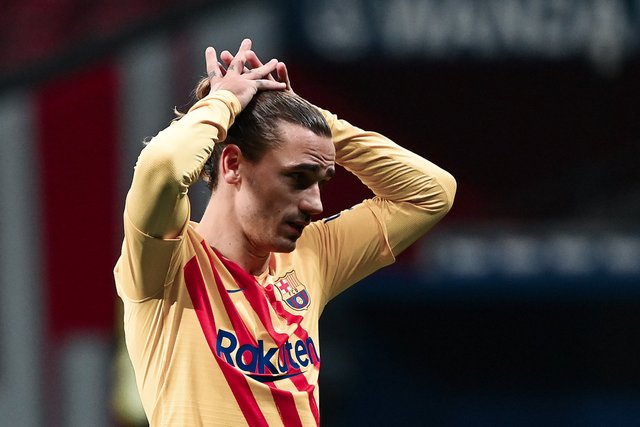 Photo credit from Barca Universal's post
The french duo were unlucky during the night. They were obviously not in their form. It was evident from their previous matches where they were able to dominate to chances created. Osman Dembele's outside the box attempts were a pain for Barcelona.
---
As a Barcelona fan, it pains me to see how things are going on for Barcelona. Despite the huge amount of money they spent on transfers, change of management, and finding the right players they wish, it isn't enough to end their disastrous spell.
When they face a lower ranked Osasuna on the 28th, I am looking forward the team can get back their direction of winning. I'm pretty sure Griezmann-Messi-Dembele can deliver during that game.
There were serious troubles in their area of defense as Gerard Pique and Sergi Roberto are both seen injured during the match. Koeman will surely have a hard time figuring out the perfect blend at the backline.
---
Have you have thoughts? Please share it below and let's talk about it! :)
For more football updates and sports related talks, click the "Follow" button and support me by clicking that upvote button.