Jurgen Klopp is a Tactical Genius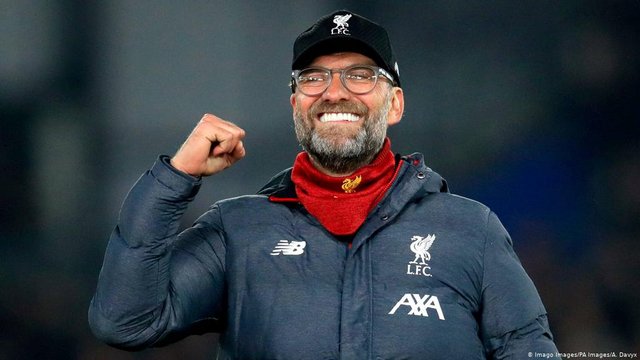 Photo credit from dw
This successful Liverpool FC manager is indeed a
tactical genius
. It is evident with how he develops a deep sense of connection between the players and how he has managed to bring an amazing depth of players.
You already have Sadio Mane, Mohamed Salah, Roberto Firminho, and Divock Origi as your attacking men yet he's able to bring another quality forward that goes by the name of Diogo Jota, a Portuguese forward who previously played for Wolverhampton Wolves at an initial fee of 41 million Euros.
Liverpool FC's line up against Manchester City, Klopp utilized four forwards
I can only think of two reasons : 1) as a substitute/backup forward who has the caliber of delivering goals while maintaining a great build up play which Liverpool is known to. 2) Have four attacking forwards with Mohamed Salah being the main-line attacker because of his pace and shot accuracy. See their line up below against Manchester City :
The good thing about Jota's acquisition is that he develops a good chemistry for the team. His accurate passing, play-making capability, and scoring goals made Jurgen Klopp smell very good for him. This is the reason why he's bringing these four upfronts because not only Diogo adds an attacking scare but he also smoothens up the play.
---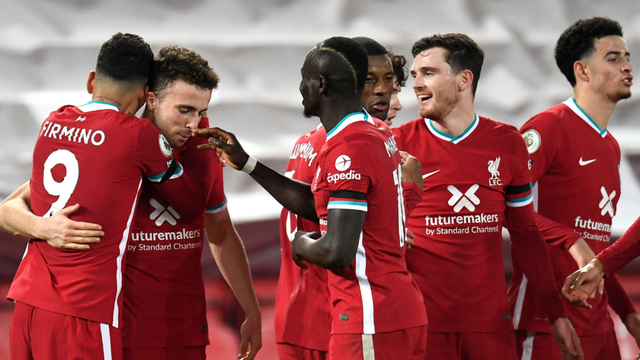 Their recent win against
Leicester City
proved that Jota's acquisition was indeed close to perfection. When Mohamed Salah got injured (which is why he wasn't called during that match), Klopp had easily adjusted to his traditional three-forward formation. This time
Firminho-Mane-Jota
against Leicester City. Finally, they can either play them together
or
have a rotational rest so they won't experience fatigue not to mention
Minamino and Origi are still there
.
Liverpool FC's line up against Leicester where he has Jora-Firminho-Mane as his forwards
---
They have Solid Pool of Midfielders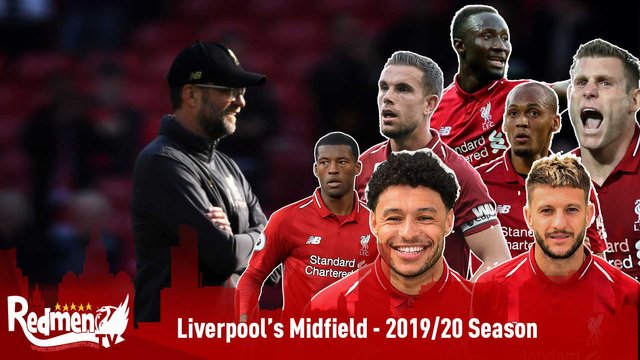 Photo credit from The Red Men TV
With the arrival of former Barcelona | Bayern Munich midfielder Thiago Alcantara to their roster, it even provided a great depth of midfielders to the squad. Thiago was carefully scouted if he could fit Klopp's playstyle and blend well with other players. Well, almost all of Thiago's roles in his former clubs were to provide stability in possession and create entry passes that will eventually result in a good play.
He played his first game for 45 minutes against Chelsea where he made 75 successful passes. Surely, his worth (bought $26 million from Bayern Munich) has been proven. Though he faced an indury and was not present with the current line up, Liverpool will be looking good once he plays back.
Liverpool has really deep pool of midfielders including the likes of Milner, Henderson, Wijnaldum, Shaqiri, Jones, and Oxlade-Chamberlain, Fabinho, and Keita. Almost all of them have proven their position to Liverpool but I think Oxlade-Chamberlain's time will be gone sooner because of the arrival of Thiago.
---
Their Problem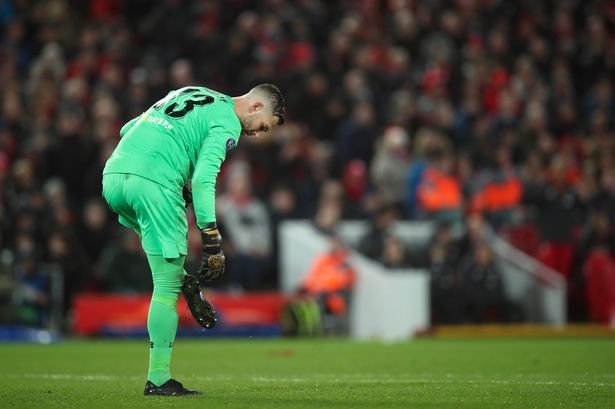 Photo credit from The Runnersports
I truly believe their main problem goes the goal-keeping position as Allison Becker has suffered consecutive injuries, making Adrian the most preferred choice to start incase Allison is absent. He is the problem. He's been one of the main reasons why Liverpool had defensive problems knowing that Robertson and Alexander-Arnold are attacking Left and Right backs respectively.
If they were able to get Joe Hart during the transfer window, it could've been better. I just think Adrian is the next Karius if Allison Becker got injured again.
---
---
Have you have any thoughts? Please share it below and let's talk about it! :)
For more football updates and sports-related talks, click the "Follow" button and support me by clicking that upvote button.