EUROPEAN GIANTS MARCH ON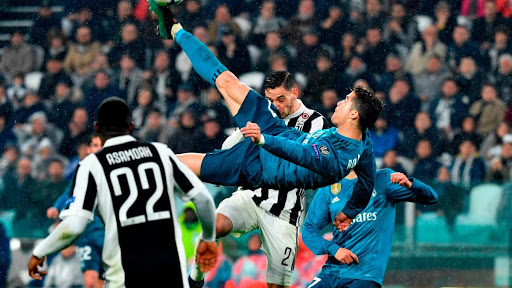 [Source] (https://www.google.com.ng/search?q=Cristiano+Ronaldo&dcr=0&prmd=niv&source=lnms&tbm=isch&sa=X&ved=0ahUKEwixh7aW_aLaAhWJW8AKHYSvB0kQ_AUICygC&biw=320&bih=452&dpr=1.5#imgrc=AUBrju9QKwavmM:)
The European giants are set to zoom into the semi-finals of the Champions League after getting good results in the first leg of their quarter-final ties.
Real Madrid had a convincing win away to Juventus. They won 3:0, with a brace from the incredible Cristiano Ronaldo. His second goal of the night was a superb back kick that is in contention for this season's Pouskas award.
Bayern Munich had a 2:1 win away to Sevilla. They are in a pole position to scale through to the semi-finals, even though their opponent still has a fighting chance to pull through.
Liverpool put up a brilliant performance by beating the runaway winners of the Premier League. Manchester City were stunned by their host after going 3 goals down just after 35 minutes of play. The score line still remained 3:0 after 90 minutes.
Barcelona had a commanding lead over Roma after the first leg. The Catalan giants defeated their opponent 4:1 to put themselves in a better position to advance to the latter stages of the competition.