ARE THEY FAIR?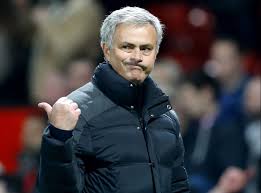 Manchester United has come under criticism in recent times. This is because of the way they play defensively, especially in away matches that involve top clubs.
The criticism is usually directed to Jose Mourinho whom they accuse of "packing the ball". This came to the fore and generated a lot of comments when Manchester United drew goalless with Liverpool at Anfield.
Mourinho has always defended his style of play, saying that the criticisms are unnecessary because each match requires a different tactics. But the fans are not happy with the way United is playing. They are of the opinion that Mourinho is afraid of losing and that is why he plays defensively in away matches.
The recent goalless draw with Sevilla in the last 16 of the Champions League has laid more credence to their criticisms. This is because the other English teams scored at least a goal. Liverpool even scored 5 times away from home.
I believe that a manager has the right to choose his tactics. At least, Mourinho has won lots of trophies with his style of play. They should therefore cut him some slack.