Chelsea FC tops list of Europe's most charitable clubs.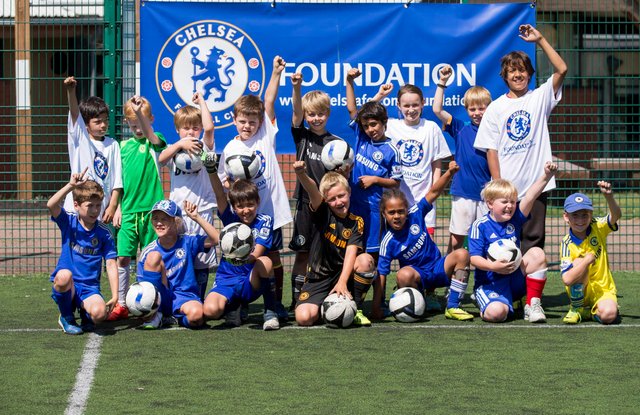 ---
Chelsea FC tops the list of Europe's most charitable clubs at £7.5m.
I guess not many of us know about the charitable aspects of these type European clubs.
I like the idea that there is a way to give back to community while also helping young talents get discovered, nurtured and released to the world to do amazing stuffs.
---
Blessed!
---
Out of all the football clubs in Europe with charitable organizations, 5 stand out given their enormous purse which is used to make a difference in the world.
Let's have a look see at the list and what they do with their funds.
Chelsea FC Foundation- £7.5million.

Norwich City Community Sports Foundation- £4.5million.

Manchester United Foundation - £4.3million.

Newcastle United Foundation- £3.7million.

Tottenham Hotspur Foundation- £3.44million.
Big money right? You can say that again and these clubs are doing their best to improve sports amongst the youth through these CSR.
Part of the services these football foundation provides includes:-
Past Players Trust
Plan International
Engaging Communities
Supporting Families
Promoting Equality by making sports a place for both genders
Education through Football
Boosting Women and Girls' Football
Developing Sport
Work with other Charity organizations
Providing Opportunities to allow the disabled find their place in the game and society.
---
Now you know these clubs don't just engage in playing football, but they also take the goodies to their communities to ensure they are not left out.
---
What do you think, do you think there is a better club out there that does better than Chelsea FC?
Which is your favorite Charitable foundation owned by a football club?
---
Make the world a better place for someone today!
---