Antonio Conte: "If I prioritised making Chelsea players happy, we would be relegated"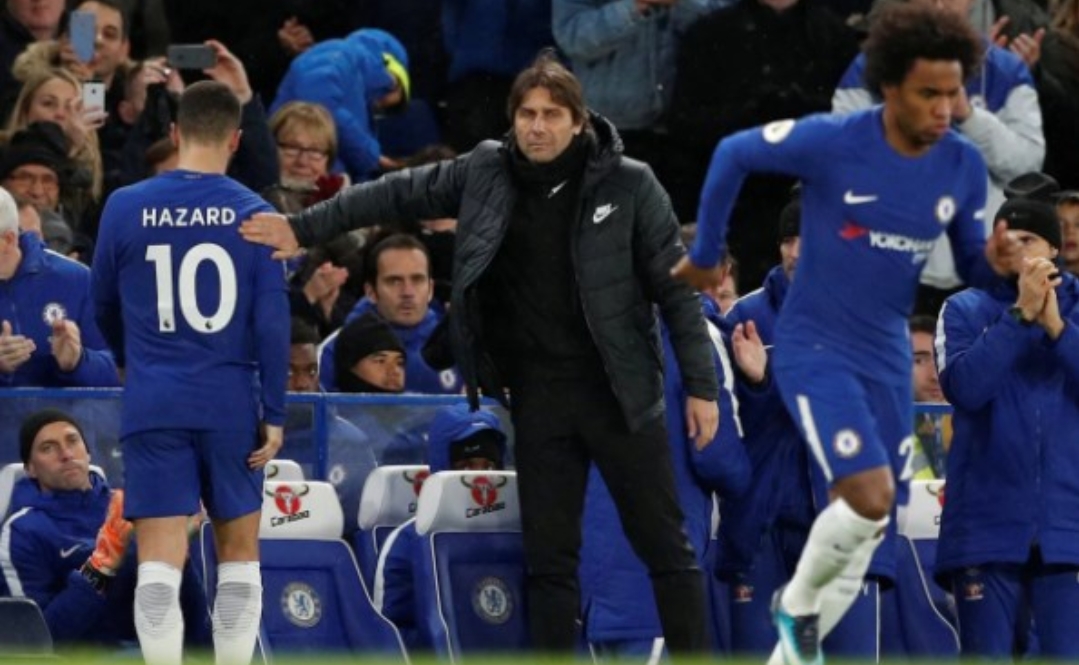 Antonio Conte has warned his players that he could not care less whether or not they are happy, claiming Chelsea would be in danger of being relegated if he pandered to their emotions
Asked whether or not Hazard has been content with being substituted so regularly in recent weeks, Conte replied: "This is not important. I'm the coach. I decide. It's not important if one player is happy or not.
"Only here [in England] is there this situation. You are very worried about whether a player is happy or not. This is not important. My first task is to do the best for the team and the club. Not to make every player happy. Otherwise we'd risk finishing 20th in the table.
"Every press conference there is always this question about whether I'm worried about making my players happy. No. I'm worried to win.
"Every manager that I have had in my career, when I was a player, a footballer, one of the first things they taught me was this - it's not important to make players happy," said Conte. "The most important thing is to win and to try to be honest in your choice. To try to have in every situation loyalty. To be honest. If you behave this way, not one person can tell you something.
"Maybe in the first moment, a player, maybe, could be angry. But then, after they reflect, they understand you are an honest person and every choice is for the best for the team and not because one player is more 'favoured' than others. I learned this from my coaches, from [Marcello] Lippi, [Giovanni] Trapattoni, [Arrigo] Sacchi, many coaches that I had in my past."
Do you agree with Conte?
---
Source: www.telegraph.co.uk