BROCFML Season 5 - 100,000 SPORTS + 1,000 SCR Prize Pool - Madden 20 Modded Sim League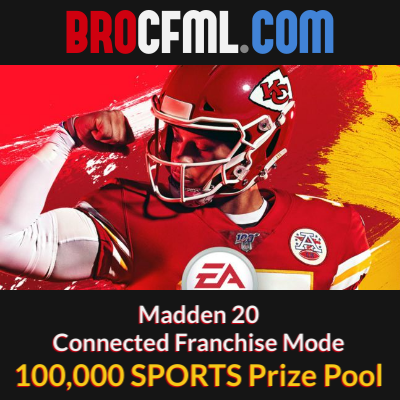 Season 5
This Friday we start our Season 5 Draft and have a few teams left open for new owners. Let me know in the comments section if you'd like to join the BROCFML, the 9th fastest growing Madden Twitch stream!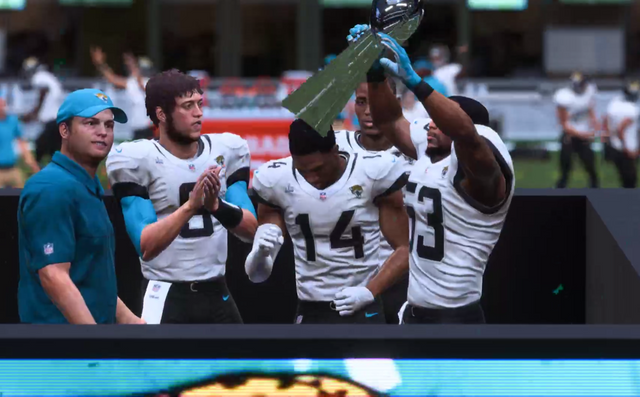 What a Lucksack
Season 4 Champs
Last season's winner was @ats-david who's Jaguars were dominant all season long and despite getting down a couple of scores in BRO Bowl IV, came back to blow away the Panthers.
Changes
For Season 5 we're moving from Madden 19 to Madden 20 and updated our mod to near perfection for very enjoyable high scoring games. There won't be many 10-9 games this season that make you want to make biscotti instead of watching, we're talking 40-30 point games baby!
Once again it's Free to Play, but we're also offering some paid options that will boost your team to the next level and help you win your share of the 100,000 SPORTS + 1,000 SCR Prize Pool. Paying BROwners will get first choice of teams along with more livestreamed games and other perks only available to them. So consider upgrading your team because it also helps us feed the gerbils who keep the computers running.
Check our Twitch Channel ...

See you on the field!
Update
We have filled up the BROCFML for Season 5 with BROwners ...
Owner : Tuck - GOAT Package
MT : Houston Texans PT: Tennessee Titans, Arizona Cardinals, Miami Dolphins
Owner : Celsius - GOAT Package + 1 PT
MT : New Orleans Saints PT: Los Angeles Rams, Chicago Bears, New York Giants, Cincinnati Bengals
Owner : Mikey - GOAT Package
MT : : Detroit Lions PT: 49ers, Panthers, Redskins
Owner : Beth - GOAT Package
MT : : Seattle Seahawks PT: Patriots, Falcons, Chargers
Owner : Chops - GOAT Package
MT : : Dallas Cowboys PT: Steelers, Jets, Buccaneers
Owner : David - GOAT Package
MT : : Jacksonville Jaguars PT: Broncos, Eagles, Packers
Owner : Tadas - GOAT Package (Owes 15 SBD)
MT : : Buffalo Bills PT: Browns, Chiefs, Colts
Owner : boatsports - Free Package
MT : : Oakland Raiders
Owner : InTheNow - Free Package
MT : : Baltimore Ravens
Owner : Sasha - Free Package
MT : : Minnesota Vikings