What is a Ritiro and Why Has It Hit the Headlines in Italian Football This Week.
Ancelotti may be losing his job this week and the reason for it is a Ritiro. So what is it? A Ritiro normally happens in Italian football when the team are playing poorly. They go on a Ritiro which is a retreat for team building. A lock in in other worlds for the players to sort out their problems and hopefully the team will come out from the cave with different mindsets. It is an old fashioned and outdated technique but most Italian clubs still do it. It happened at Napoli last week.
Aurelio De Laurentiis the Napoli chairman demanded a Ritiro after Napoli 's 2-1 defeat by Roma. The team were to stay in their hotel until after the champions league match this week until they play Genoa on Saturday. Ancelotti disagreed with the decision but went with it. But the players responded by not joining him at the base which infuriated the Napoli hierarchy. So much so that they are taking legal action against the players and it may result in sackings. Seen that Ancelotti is ultimately responsible for his players the chairman may sack his manager. He ultimately sees it as an act of mutiny.
Ancelotti did not turn up for his obligatory press conference at the champions league match last night versus Red Bull Salzburg as his chairman has called for a media black out. This will result in a UEFA fine for not fulfilling obligations.
Ancelotti and De Laurentiis have been rumoured to be feuding and the manager is sick of De Laurentiis constantly coming to the dressing room with his famously fiery personality.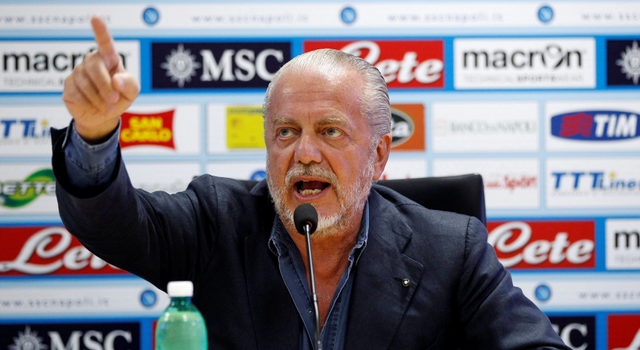 source
It will be interesting how this one plays out but with a world class manager may be out of a job. Boca Juniors are very interested in getting the italian maestro to manage their club so we will wait and see how Napoli who are languishing in 7th place solve this one.