Lionel Messi returns today to where it all began for him, Rosario, Sante Fe to marry his long-term childhood sweet heart, Antonella Roccuzzo. Rosario is where he grew up and also played for his first club the famous Newell's Old Boys.
The venue is a hotel and casino complex called City Center. Despite being a swanky venue it is located in a very rough area. There is a big security detail being setup as a result with a former Argentine military official and 200 security agent overseeing the proceedings. It is expected there will be a big screen setup outside so that fans are also able to watch the ceremony from a safe distance.
Messi will be tying the knot with Antonella Roccuzzo, a fellow Rosario local who he has known since he was 5 years old. They have been dating since 2008 and have had 2 sons in that time; Thiago and Mateo.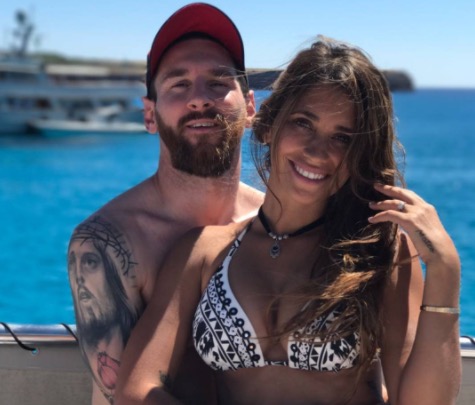 Notable guests & absentees
Messi has invited all 21 members of the squad but surprisingly there are some big name omissions. No invite for anyone from the Barcelona board or Luis Enrique and any of his coaching staff for that matter. Considering he has invited the entire backroom staff it would seem to suggest the two do not see eye to eye.
Pique is said to be not in attendance either as its reported his wife, Shakira and Messi's wife-to-be have had a falling out. He has also opted not to invite anyone else from the footballing world including (no surprise here) Cristiano Ronaldo.
Despite a poor season by Messi's standards, winning only one trophy in the form of the Copa del Rey, finishing 2nd in la liga and going out of the champions league at the quarter final stages, today should wrap up the season on a happier note for the footballing icon.
Thanks for reading, you can follow me here for more interesting articles: @beautifulgame