Alexis' Future?
The 28 year old Arsenal forward is claiming that the speculation surrounding his future has been resolved but that it will not be revealed until after the Confederations cup. Speaking at a press conference he stated: "My future will be decided after the cup. I know what it is, but cannot say."
Chile will play Germany in the final on Sunday and only after that will he tell all.
Personally we think the Chilean star will be moving elsewhere. With Arsenal finishing outside of the Champions League places and constantly going sideways and not making much progress in the league, we predict he will decide to leave the London club.
Our money is on moving to the German champions Bayern Munchen to team up with his international partner, Aturo Vidal
What's your thoughts, will he stay or will he go?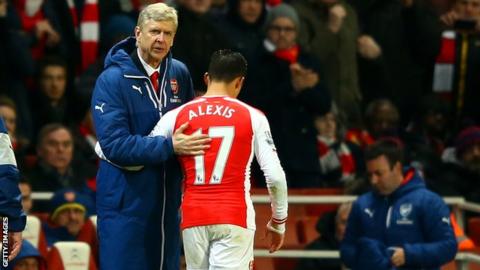 Thanks for reading, you can follow me here for more interesting
articles: @beautifulgame