Paolo Rossi R.I.P.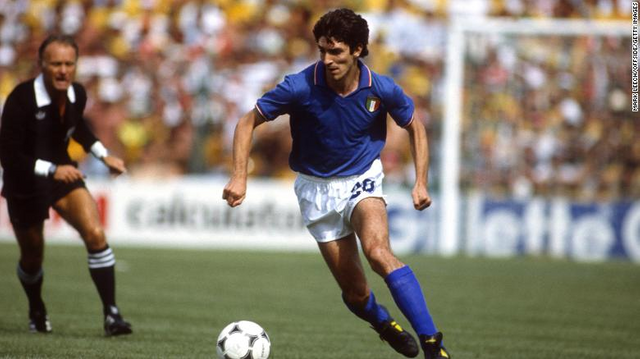 Italian soccer great Paolo Rossi, pictured during a match against Brazil in the 1982 World Cup in Spain. Italy won the match 3-2, with Rossi scoring a hat-trick.
(CNN)Italian soccer great Paolo Rossi has died at the age of 64, according to Italy's national public broadcaster RAI.
Rossi is best known for leading the Italian National Team to a World Cup victory in 1982 against West Germany after scoring six total goals in the tournament, including a hat trick against Brazil in the second stage.
Read more: https://edition.cnn.com/2020/12/10/football/paolo-rossi-death-intl-hnk/index.html