FoodPhotography #10 | The Unicorn Rainbow Bakery By Little Miss Bento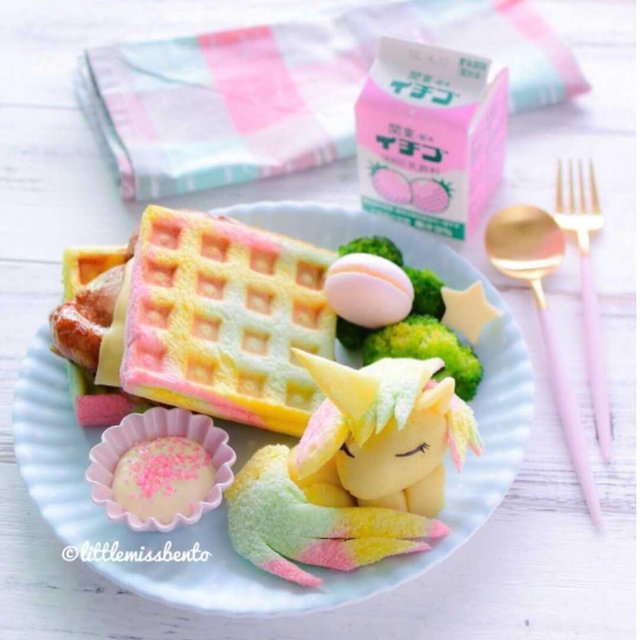 ** Image : Instagram/littlemissbento **
Look Ma, My Unicorn Rainbow Brunch !!!
Spotted rainbow bread at a small bakery so I got some home. Prepared a quick savory breakfast before heading out.
Pink "Sprinkles" is actually みじん粉 on mayonnaise, and the "Macaron" is monaka wafer. "Waffles" were made from the Rainbow bread toasted in waffle iron; paired with some greens, grilled teriyaki chicken and cheese. Now can you guess what Unicorn was made from ???

PLEASE SUPPORT ME !!!

FOLLOW 🔶 UPVOTE 🔷 REBLOG