📸🍏🍈🌲Color Challenge: Thursday Green DELICIOUS Sprouts with Mango Chutney
Easy your veggies! They're DELICIOUS!
---
When veggies taste this good, no one has to tell you to eat your veggies. I made brussel sprouts with Pancetta in a Mango Chutney Sauce and it was amazing....according to my husband. I love the beautiful green hue of the sprouts that adds a touch of color to any dish!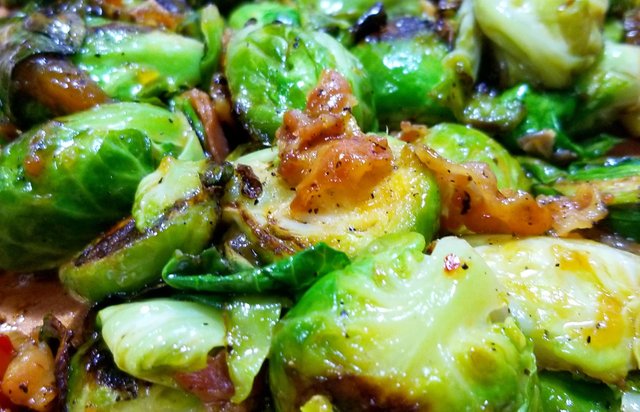 ---
Preferred Exchange - Binance https://www.binance.com/?ref=10158717
Taken with Samsung Galaxy S8+
All content is original and all photography is mine.
If you enjoyed this post please upvote, resteem, and of course follow me for future posts. Keep on steeming! 😉
👇👇👇👇👇👇