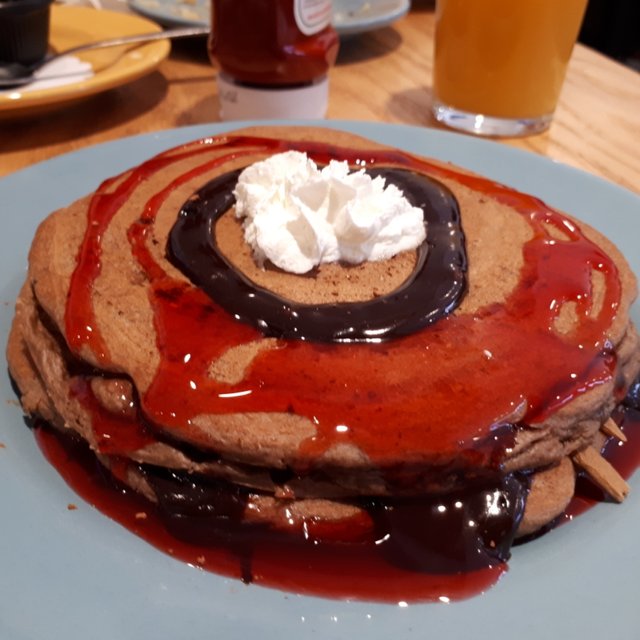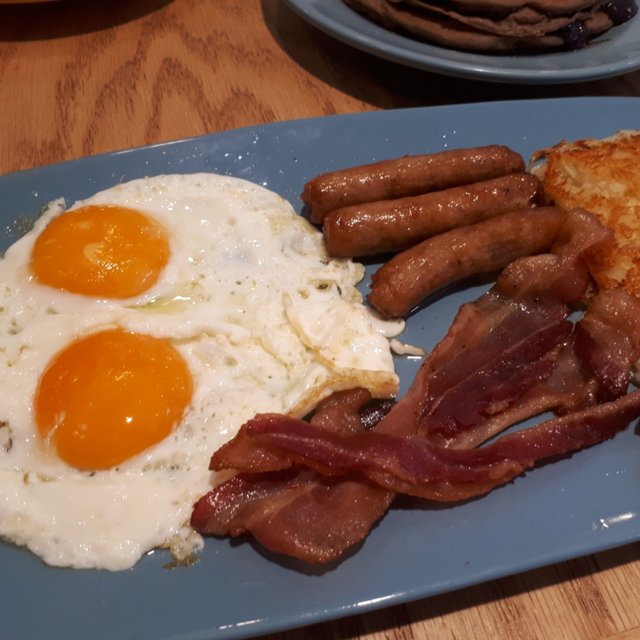 ---
Hoy fui por primera vez a IHOP, realmente no soy fan de los pancakes o hotcakes. Pero bueno me convencieron y fui para descubrir que su comida solo es cara y bastante triste.
Los hotcakes si están buenos, aclaro, pero todo lo demás meh! Para mis compatriotas mexicanos es comprar la experiencia americana y me rumoran que en usa son aún más trsites estos locales.
---
Today I went for the first time to an IHOP and it was really disappointing. Food is expensive and bad. The pancakes are good, bit not enough reason to go there.
Saludos!!
---