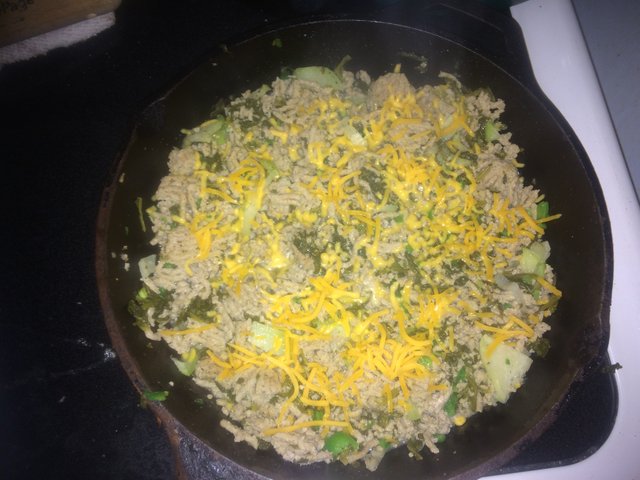 1 lb Ground Turkey
1/2 cup chopped Kohlrabi
1/4 cup chopped Green peppers
1/2 cup chopped Spinach
1/4 cup butter
1 Dollop Sour Cream
1/2 cup shredded Cheddar Cheese
Seasonings of Choice
Cook Turkey in frying pan over high heat until browned. Add butter, vegetables and seasonings. Sauté for 5 min over medium heat whole stirring regularly. Stir in sour cream and cheese for 1 minute and serve.