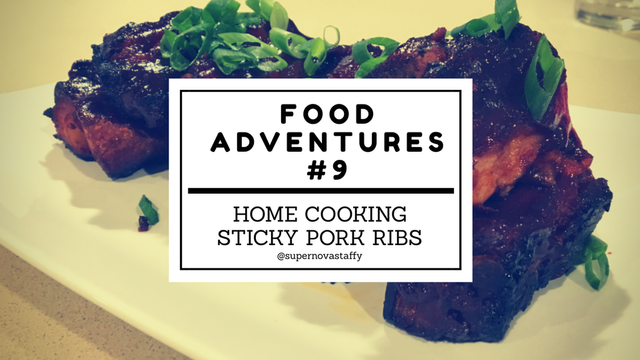 Welcome to my first Home Cooking version of Food Adventures! I was really craving some ribs so thought I would share my recipe with you all! Enjoy!
---
Sticky Pork Ribs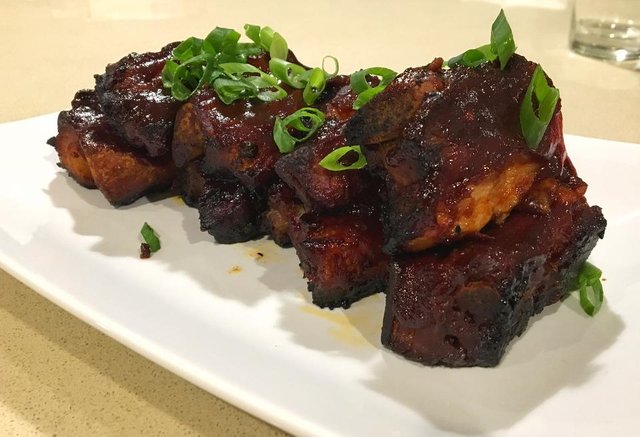 Sweet and Spicy Sticky Pork Ribs
Ingredients
1kg rack of pork ribs, cut into smaller pieces
1/2 cup of chilli/spicy sauce - I used sriracha
1/2 cup of ketchup sauce
1/2 cup of hoisin sauce
Salt to season pork
2-3 Garlic cloves
Black peppercorns, whole
Spring onions to garnish
Method
Preheat oven to 120°C.
Make marinade sauce. Combine sriracha, ketchup and hoisin sauce. Reserve 1/4 to 1/3 cup of sauce and leave aside.
Cut rib rack into smaller ribs so that the sauce has more surface area to coat meat!
Add pork into large bowl and toss with sauce marinade until evenly coated.
Using a mortar and pestle, crush garlic and whole black peppercorns. Add to pork and mix together.
Transfer to a baking tray lined with alfoil. Place another piece of alfoil on top and seal together to make a foil bag.
Cook in pre-heated oven for 2 hours.
Remove ribs from oven and open alfoil "bag". Transfer ribs to a new alfoil sheet and brush ribs generously with reserved sticky sauce.
Turn oven temperature up to 200°C. Place pork ribs back into oven and cook uncovered for 5-10 minutes or until ribs have a nice colour and charred look.
Remove from oven. Plate up and garnish with spring onion.
ENJOY!
---
Recipe Images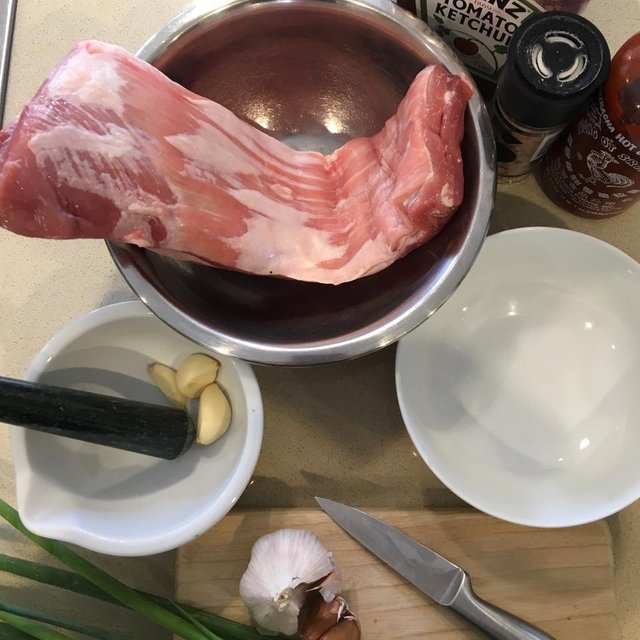 Gather all your ingredients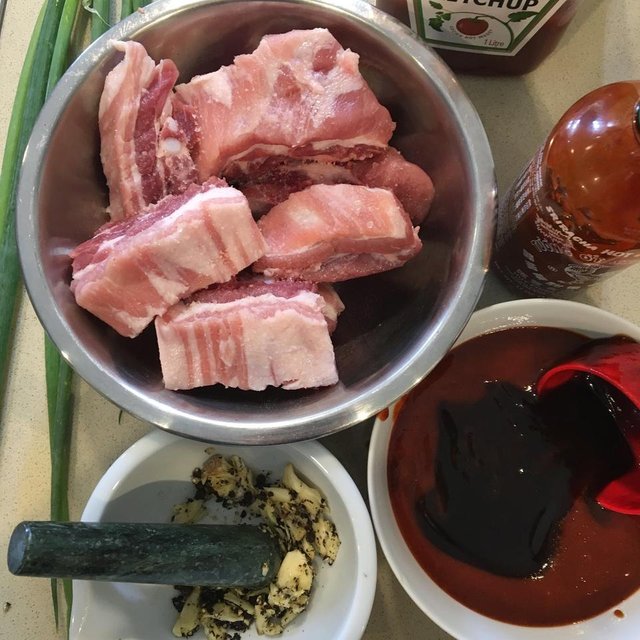 Cut ribs and prepare sticky marinade
---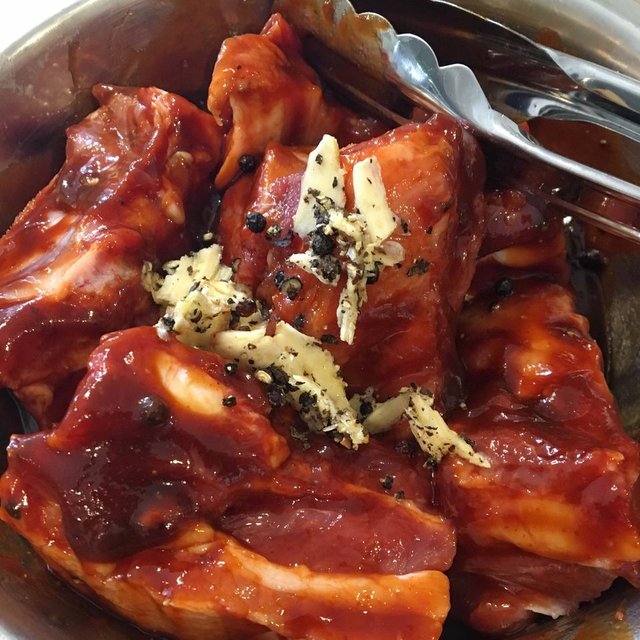 Coat pork ribs in sticky marinade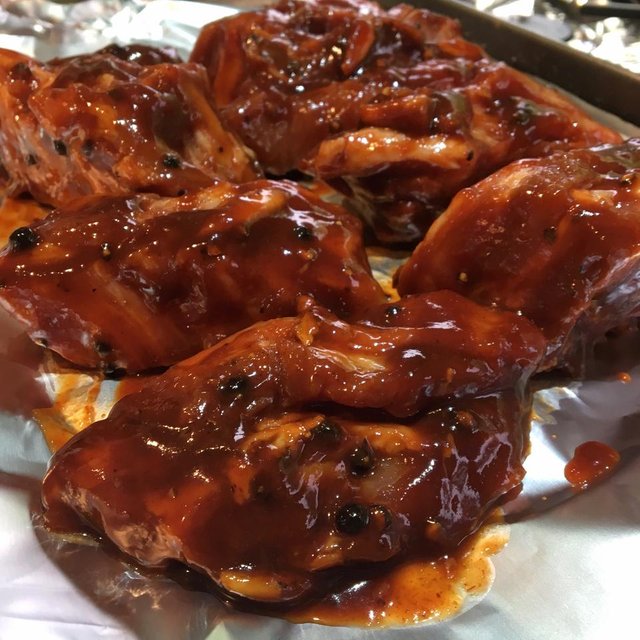 Place pork ribs onto tray. Cook for 2 hours at 120°C
---
Voila! Enjoy!
These ribs are super tender as they're cooked at a low temperature for 2 hours in the foil bag and have a delicious sticky sauce that is sweet and spicy. If you love ribs then this recipe is really easy to follow and a great dinner option.
Thanks for stopping by!
-Frankie